Honest guy's I was genuinely off sick

but I had to spend it somehow, so I thought, firstly, sit in here.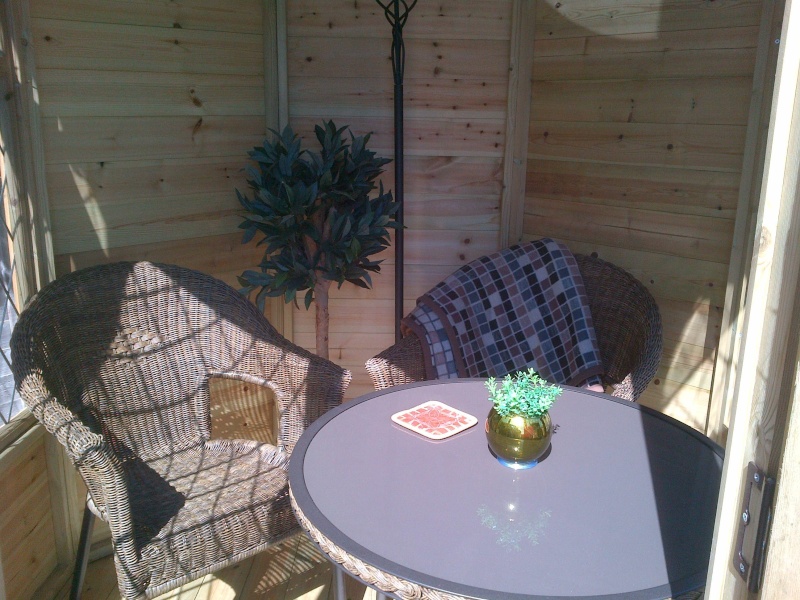 Then watch Nero take an inspection of the garden
Think about topping up the feeders......but then had to wait for the birds to finish nibbling on the remaining fatballs first.This one is doing WS's squirrels position of eating upside down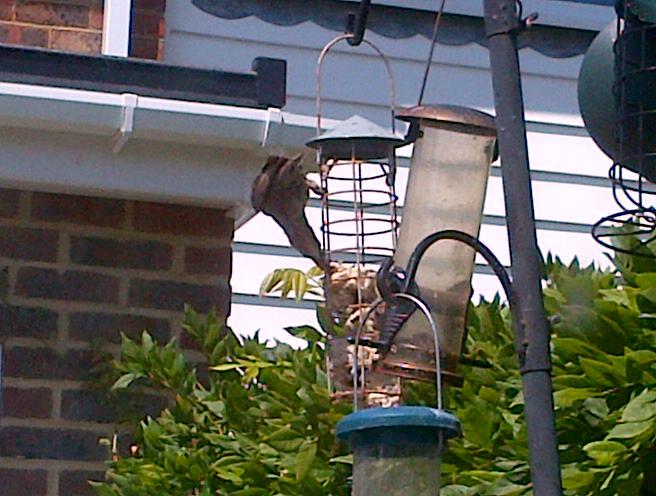 This one has a rather large raisin in it's beak(always best to make sure the neighbours aren't in their window.....don't want them to think i'm photographing them

)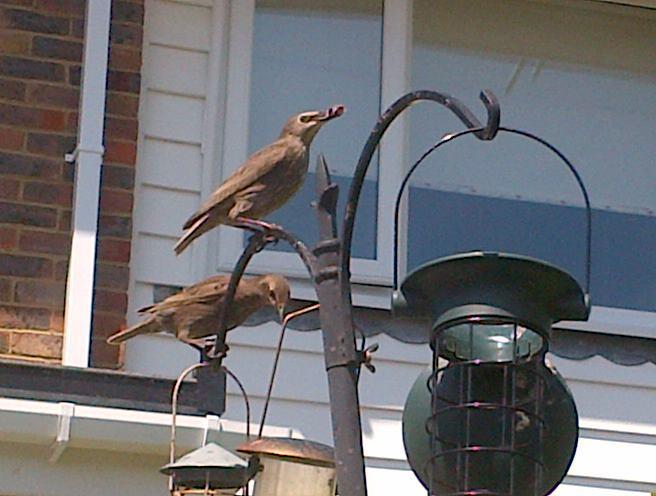 Just waiting their turn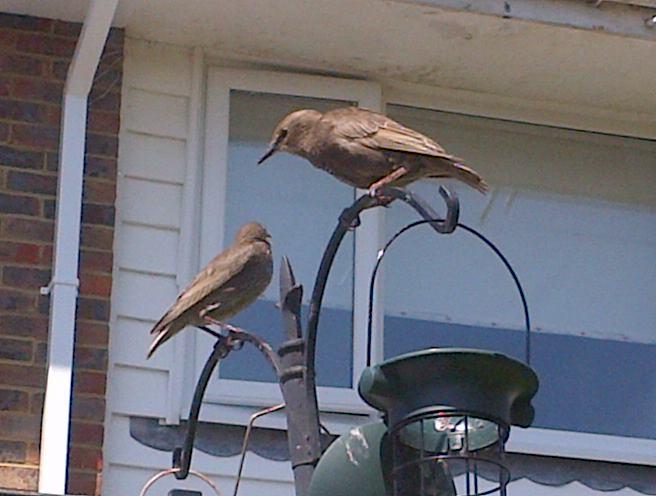 Time for a quick scratch
Whilst the birds were nibbling I thought i would take a picture of my first Bonsai, it needs repotting but I think I have to wait a bit it's too soon I believe, hopefully this will be the start of many Bonsai trees.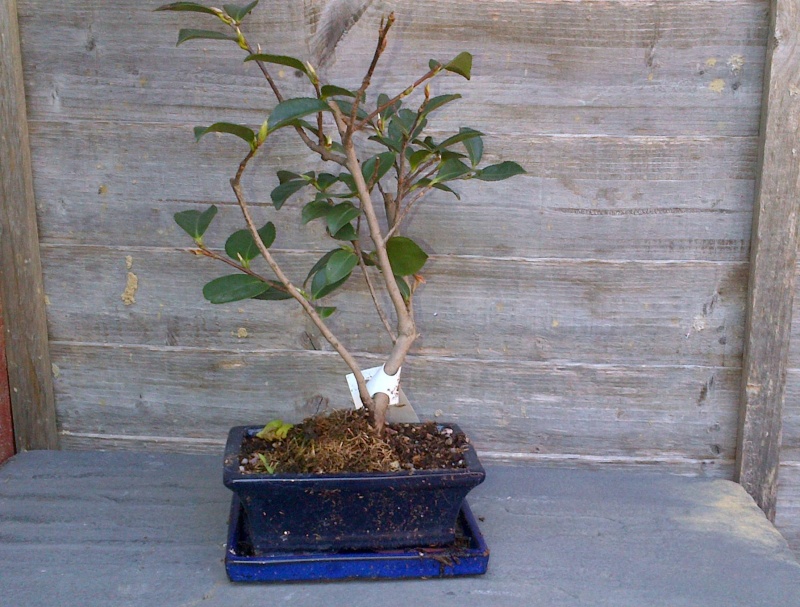 On my way in to get the bird food I took a picture of one of my new Acers as it was right by the door.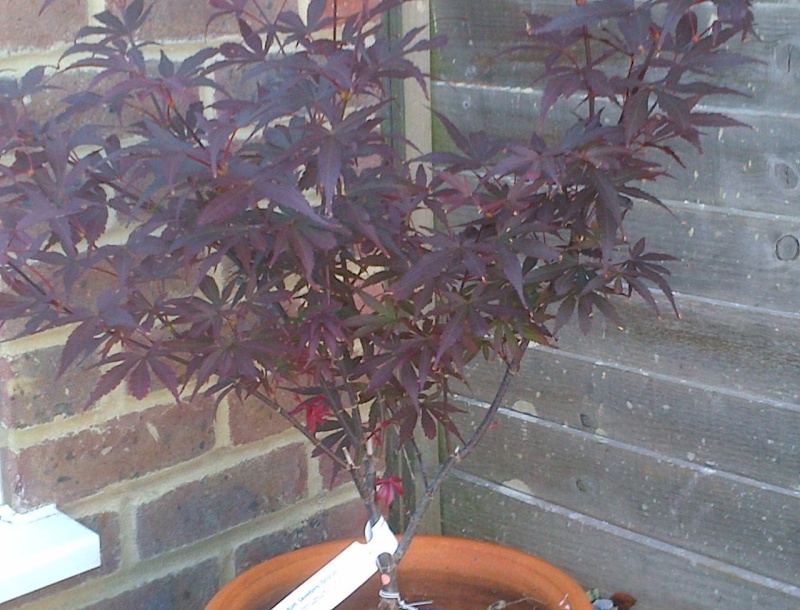 Think I will spend some more time in the garden this evening watching the birds have their evening tea, now the feeders are all topped up again
Just added some chopped up dried fruit and crushed nuts and a fatball to the tray, once they have eaten this everything can be washed up ready for tomorrow......no doubt my resident pigeon will come and feed on this too.....he loves fruit.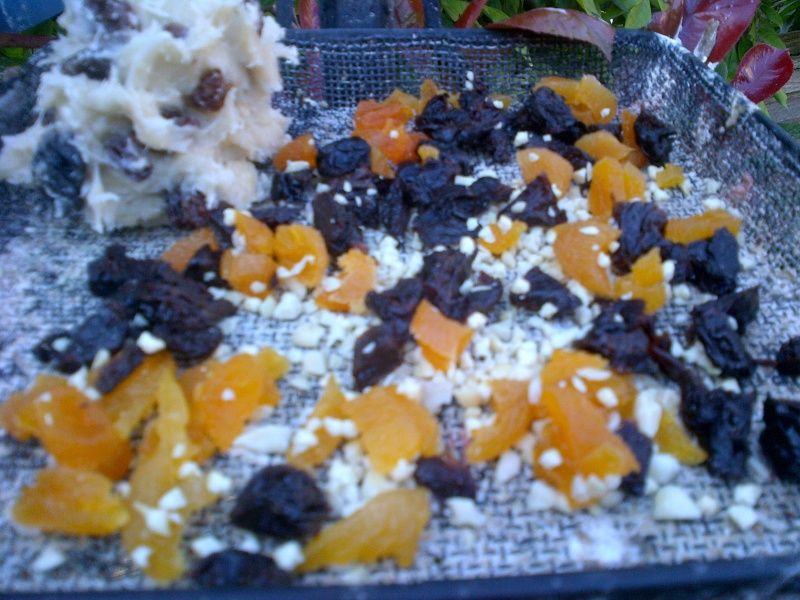 littlewid-x-
_________________
LOVE ALL WILDLIFE

littlewid

Admin




Posts

: 10464


Join date

: 2009-12-28


Location

: West Sussex



You've got some great pics there LW, and your tray looks like a mixed grill. Mrs S says can we come to tea
WS

_________________
If I can make somebody smile, my day has been worthwhile
Glad you liked the pics WS

...........the birds loved the dried fruit and nuts and the fatalls really seem to be going down a treat.......think I would serve you and Mrs S something a bit different for tea though........maybe ice cream with the fruit and nuts
littlewid-x-
_________________
LOVE ALL WILDLIFE

littlewid

Admin




Posts

: 10464


Join date

: 2009-12-28


Location

: West Sussex




---
Permissions in this forum:
You
cannot
reply to topics in this forum