Having just returned from a fantastic fortnight in Kenya I am slowly trying to sort out and catalogue the huge number (2500) of photos I took. I thought that before I become overtaken by Christmas I would post a random selection of pics to try and give a flavour of my trip.
I spent the first week in the Mara North Conservancy and the second in Meru National Park, staying in both areas at Offbeat Safaris tented camps. The Mara had missed out on the November rains and was very dry making game viewing excellent In my first 48 hours in the Mara I saw, including cubs, 34 different lion from 3 prides plus cheetah and leopard. Out of the 14 game drives I took including going to and from the airstrip, I was lucky enough to see lion on every occasion!!!
By contrast Meru National Park had experienced unprecedented rain which had turned the Park from its normal arid semi-desert, straw coloured appearance into a beautiful green lush tropical paradise. Game viewing was difficult but the combination of lush greenery the brick red earth of Meru and a blue sky made for some fantastic photo opportunities particularly during the "golden hours" of 7-8 in the morning and 5-6 in the late afternoon when the landscape was turned into an impressionist painting.
Hopefully in the New Year I will post some further pics + stories!!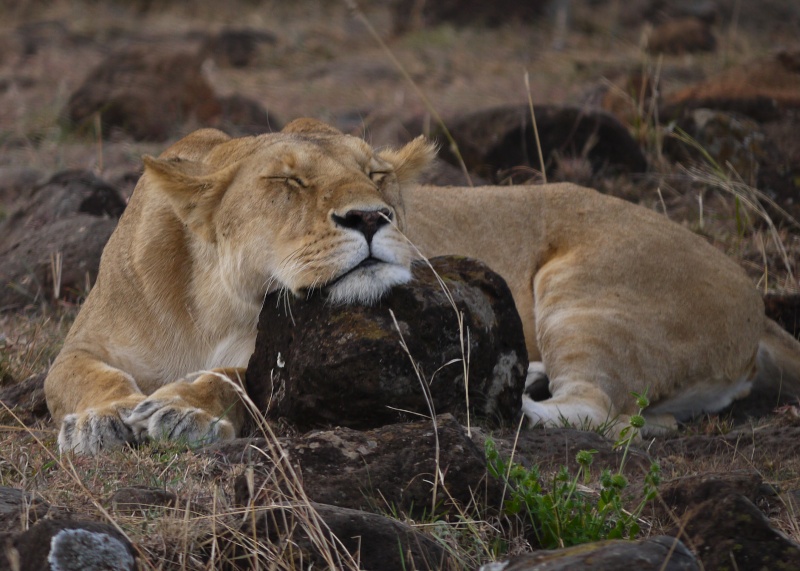 "Wake me up when dinner is ready"
A female lion of the Offbeat Pride rests her head on a rock warmed by the afternoon sun. Mara North Conservancy.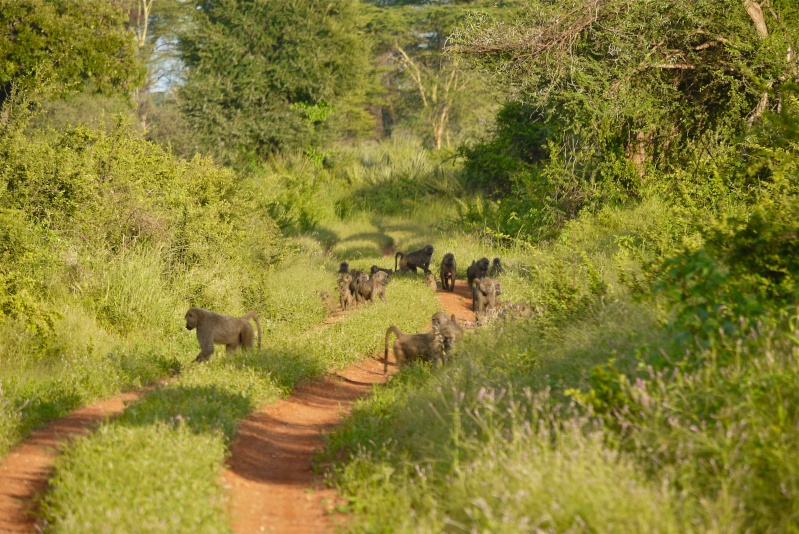 A troop of baboon enjoy their tropical paradise. Meru National Park.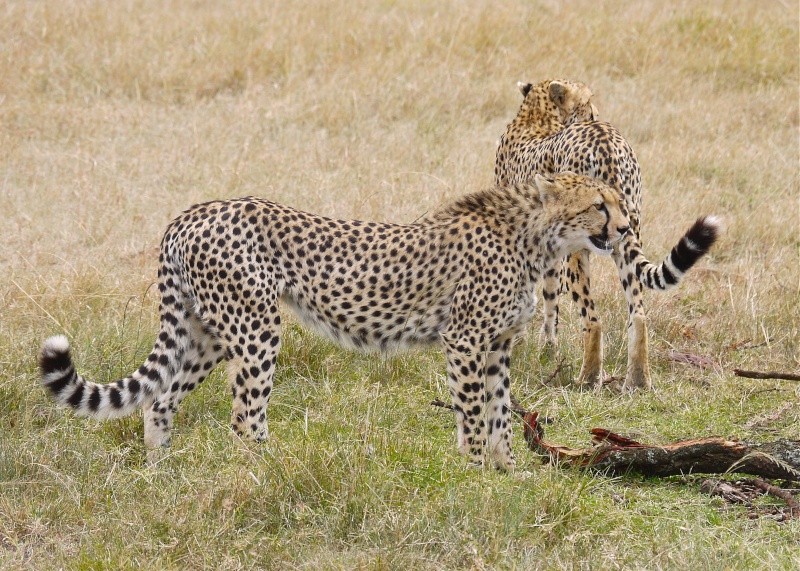 Cheetah cub and mum. (First seen during June visit) Mara North Conservancy.
Male saddle-billed stork. Meru National Park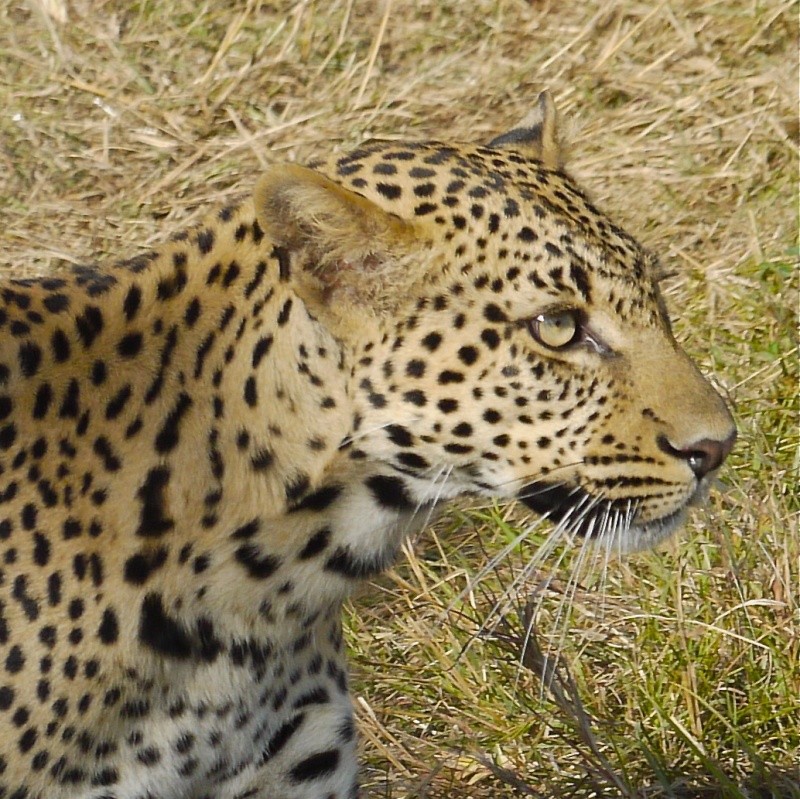 Female leopard. Mara North Conservancy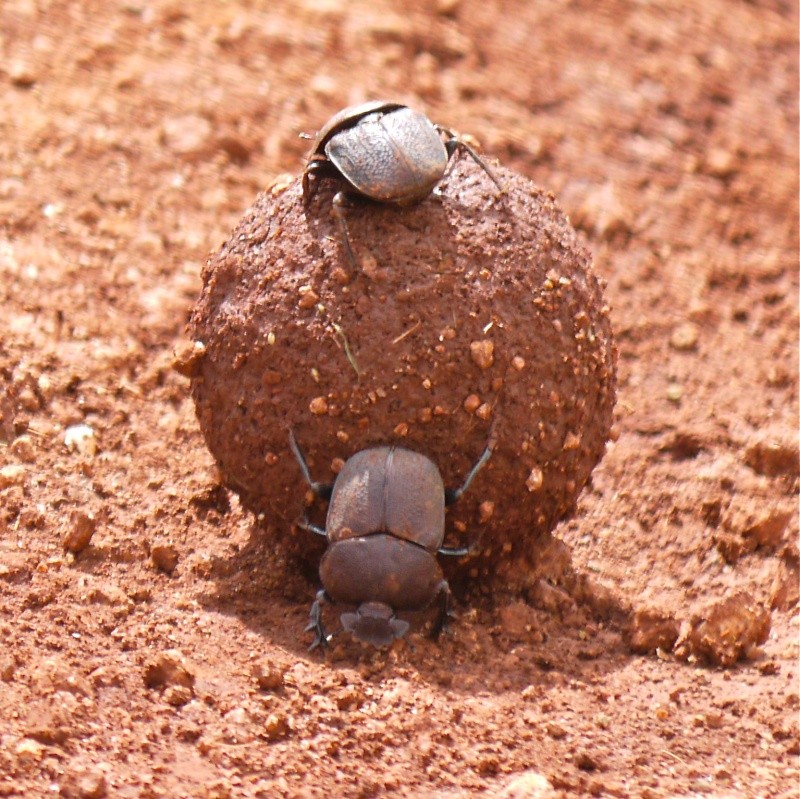 "You push and i'll steer"
A common occurrence on Kenyan roads!!! A pair of dung beetles go about their daily work. Meru National Park.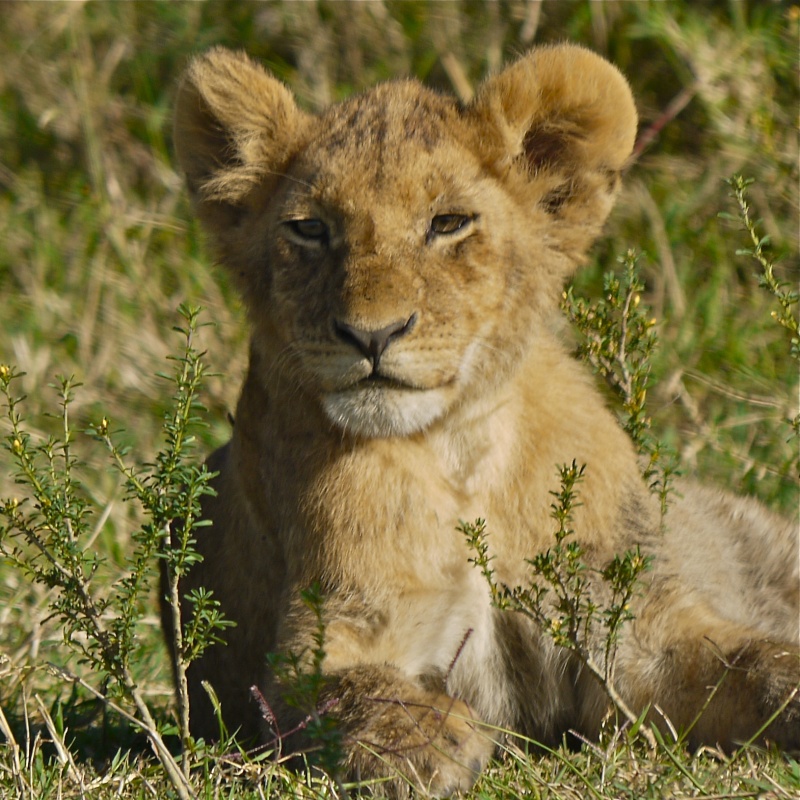 One of the new Marsh Pride cubs. Masai Mara Reserve
The "red earth" ellies of Meru enjoy the late afternoon sun. Meru National Park.
Have a great Christmas everyone and may I wish you all a (hopefully) very peaceful New Year.
Safariman

Safariman




Posts

: 518


Join date

: 2012-06-27


Age

: 74


Location

: Buckinghamshire



Safariman, thanks so much for taking the time to post some wonderful photos and news from Mara North Conservancy and Meru NP.
What an amazing number of lions you saw, absolutely wonderful. I've never been to Meru but it is on our list. It looks so lush and green at the moment.
Your photos give us a great taster of what must have been a brilliant 14 days. Really looking forward to all your stories and photos after Christmas.
Have a very Merry Christmas and a wonderful New Year - here's hoping for a peaceful 2013.
Lai


Laikipia

Moderator




Posts

: 16153


Join date

: 2010-05-13


Age

: 58


Location

: Cheshire



Just in the middle of some dreaded housework and thought I would have a coffee and quick peek on here and what do I come across........FAB-U-LOUS pictures from Safariman
Kenya sounds gorgeous at the moment Safariman and what an array of animals you have seen, I bet every day was an explosion of excitement! it all does sound truely wonderful and I am so pleased you had such a great time. Again the way you describe things puts us right there with you, its brilliant.
I too am grateful you have taken some time out to post a little flavour of your trip and I must admit, as much as I adore the cats, eles, birds etc, I do so love the Dung Beetle picture, I smiled at the comment of "You push and i'll steer" and you can just imagine that huge piece of dung rolling it's way across the Mara, it's classic
Thank you for making my little coffee break such an enjoyable one and I too wish you a very Happy Christmas and lots of Health & Happiness for 2013, Have a good one Safariman.
littlewid-x-
_________________
LOVE ALL WILDLIFE

littlewid

Admin




Posts

: 10464


Join date

: 2009-12-28


Location

: West Sussex



Thanks for the photos Safariman the Lioness one is a cracker, really relaxed. Love the Leopard to. Strange you should include a photo of a Saddle-Billed Stork, I've been watching one for ages on the Petes Pond web Cam, and untill I watched a video, that Ronnie put on here I thought they got their name from the shape of the balck feathers on the back, but its the shape of the yellow flap on the bill.
Hope you, and yours have a really great Christmas, and the best New Year
WS

_________________
If I can make somebody smile, my day has been worthwhile
so much Safariman for posting a few pictures so quickly after returning from the Mara.
that was a fantastic first 48 hours !
Lovely shot of that lioness looking rather relaxed and comfy resting on that rock

The baboons look like they are enjoying rumaging in that lush grass
Beautiful Cheetah mum and cub

Saddle-billed Storks have such amazing beaks, lovely shot.
Stunning female leopard, she looks quite young ?
Great to see the Dung Beatles at work

Cute cub and lovely light on those eles.
Great selection there

Merry Christmas to you too and I hope 2013 is happy, health and prosperous for you
Doogs

Doogs

Moderator




Posts

: 10734


Join date

: 2010-05-14


Age

: 48


Location

: Aberdeen



Thankyou Safariman for sharing so many wonderful pictures with us. A vast array of animals, and that is only a short selection of your catologue?
Many

for the posts.
Oh, and of course I loved the


gregrowlerson




Posts

: 1733


Join date

: 2012-11-22


Age

: 37


Location

: Melbourne



Wonderful photos of your trip Safariman. A great mix of animals there.
The colours of the stork are fantastic. The leopard well what can I say - stunning!!!
You have a very Merry Christmas
and a Happy and Healthy 2013!!!
SM

Safari Maiden




Posts

: 3392


Join date

: 2010-05-05


Age

: 48


Location

: Midlands



Thank you for sharing your gorgeous photos with us. Stunning. Fantastic picture of the dung beetles


Anne-Marie1981




Posts

: 1089


Join date

: 2010-05-17


Age

: 36


Location

: Northamptonshire




---
Permissions in this forum:
You
cannot
reply to topics in this forum