I decided to visit a local lake which is only a couple of miles away from where I live. It is part of a gravel extraction site which is still in operation but the legacy is a very nice wooded lake area which is a haven for water birds some permanent some migratory. It was my first visit of the year as the winter storms and constant rain had made it rather inaccessible. It is still very muddy and there are a fair number of fallen trees but on a sunny day it is a delightful and peaceful place to spend a couple of hours with a camera.
There are the usual water birds, mallard ducks, moorhens, coots and swans as well as Canada geese, Greylag geese,grebes, the odd terrapin and an area where herons and cormorants nest. I also found much to my surprise a pair of Black Swans. Brought over from Australia by the Victorians for their ornamental gardens along with peacocks and over exotics some escaped and they are now regularly seen on our waterways although this was the first time I had seen any.
As well as some photos I have also posted a short video of the Black Swans (Natalie Portman was nowhere to be seen!!!)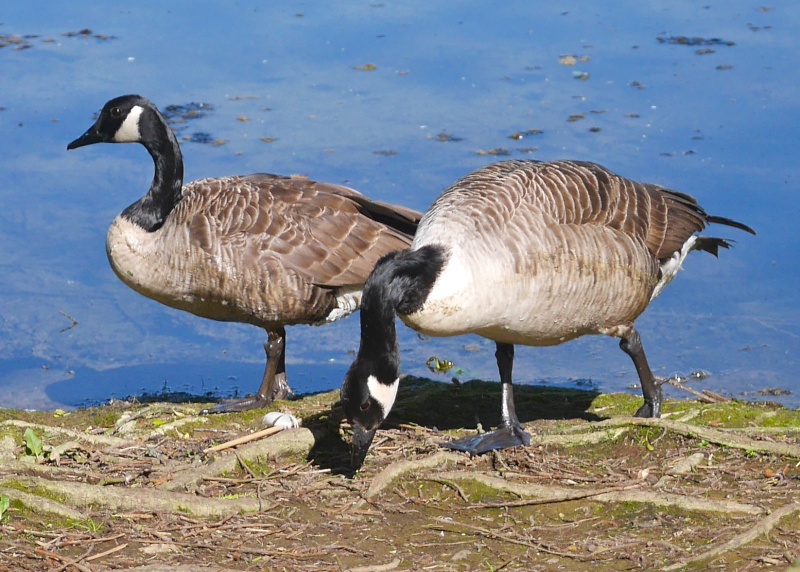 Canada geese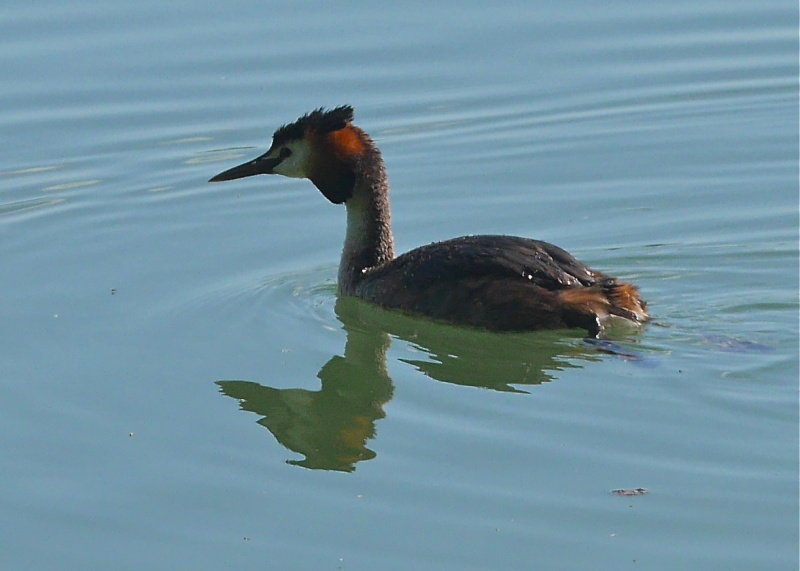 Crested grebe
A grey heron close to its nest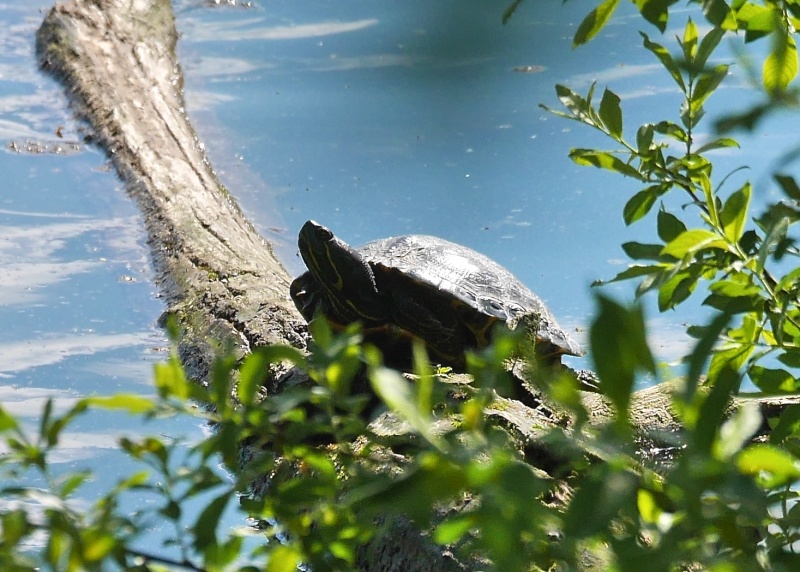 A not very good photo of a terrapin basking on a log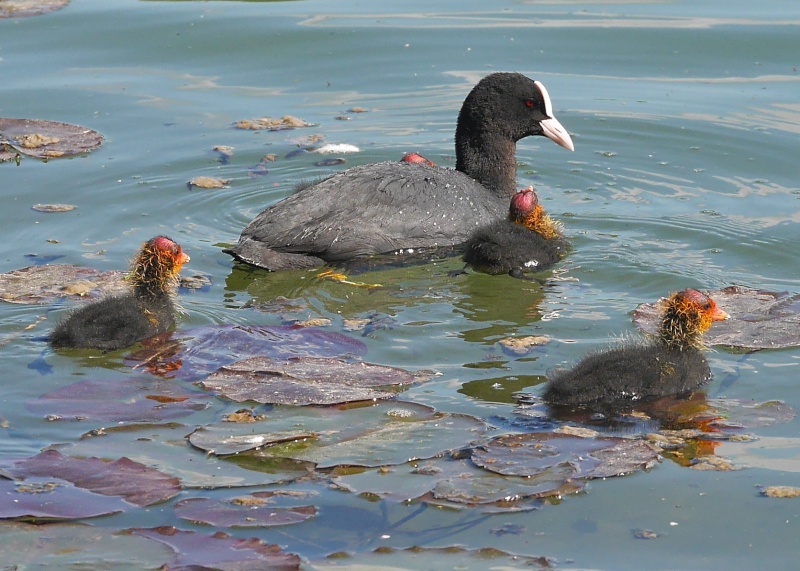 A coot and chicks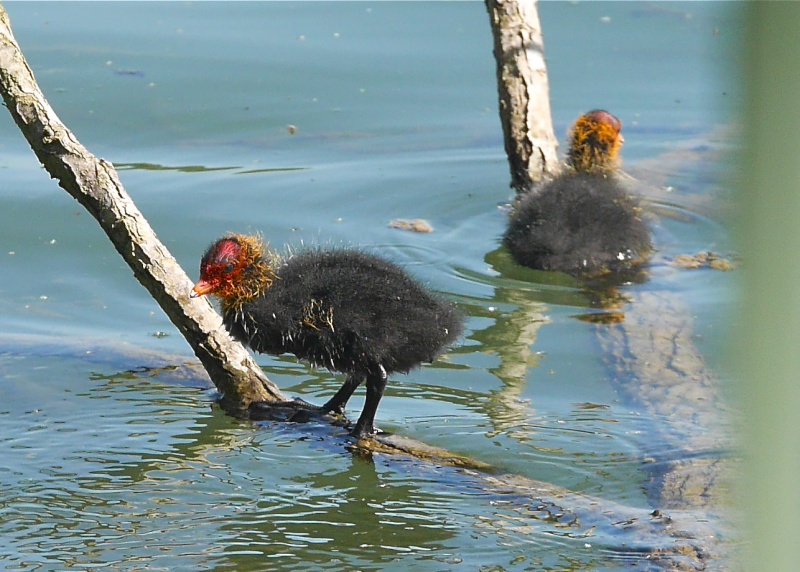 I don't know which are "prettiest", coot or moorhen chicks!!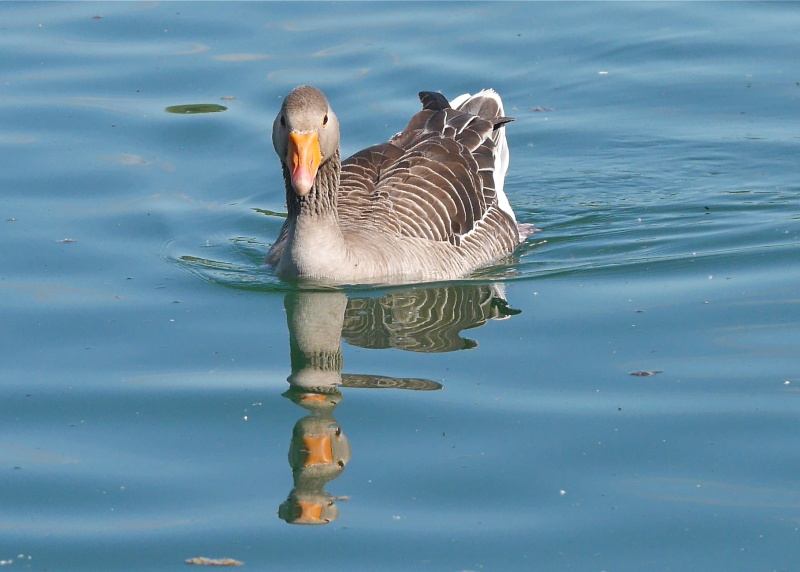 A Greylag goose
Greylag geese and goslings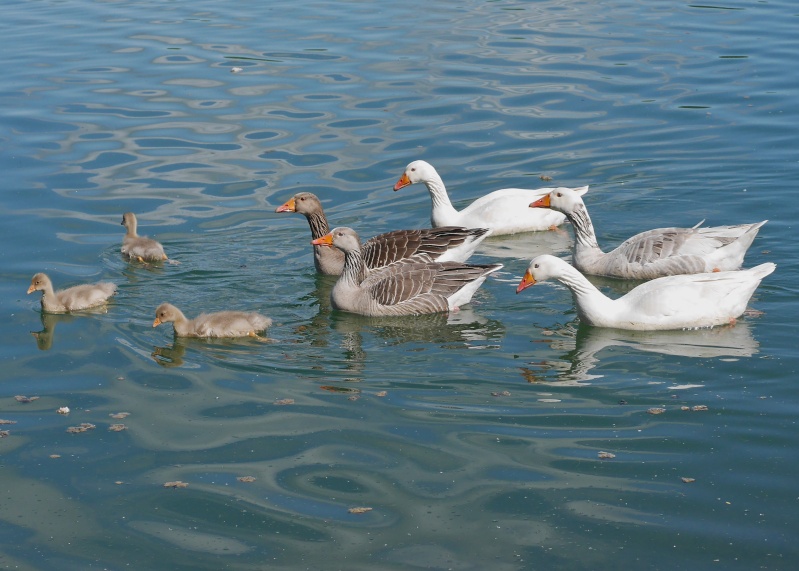 Greylag goose family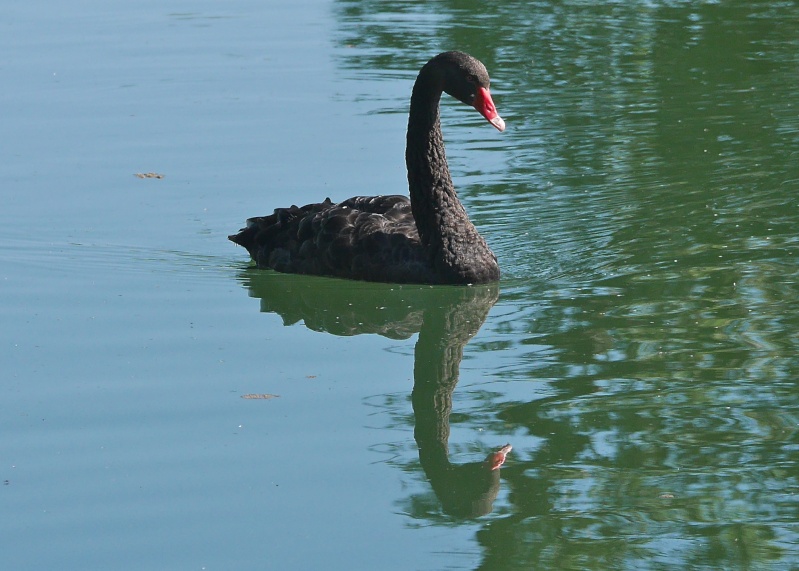 Black swan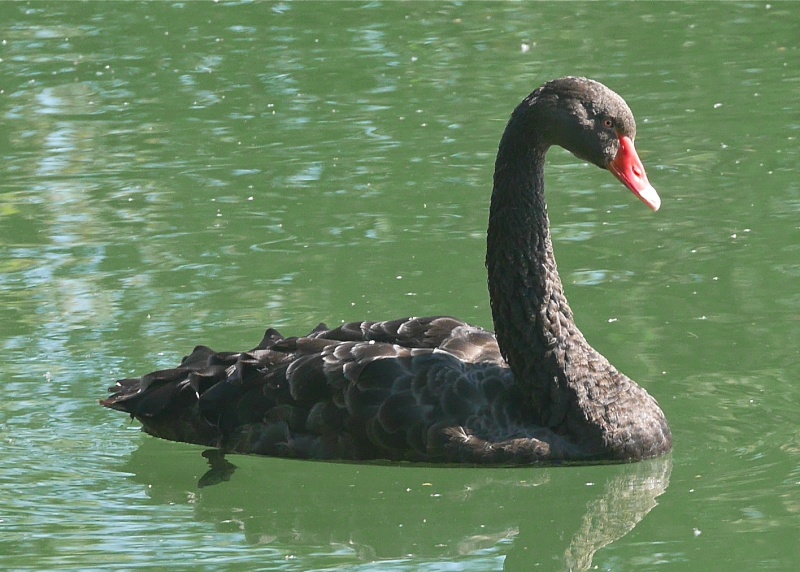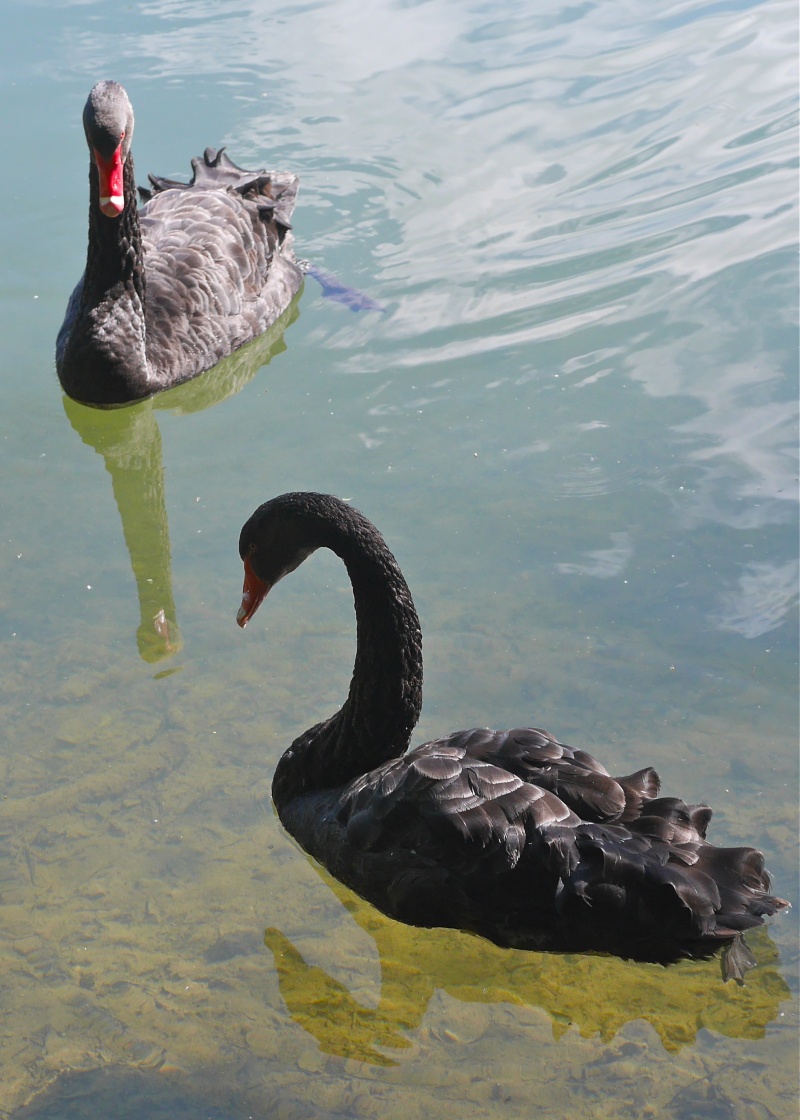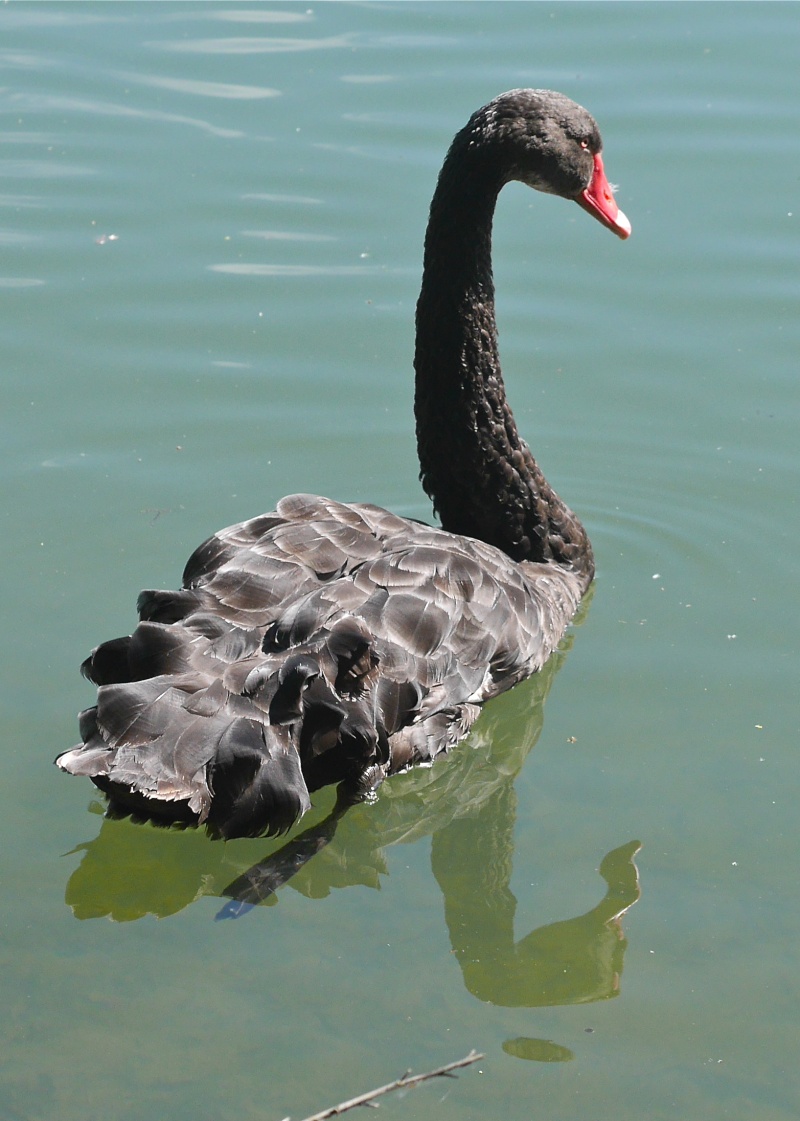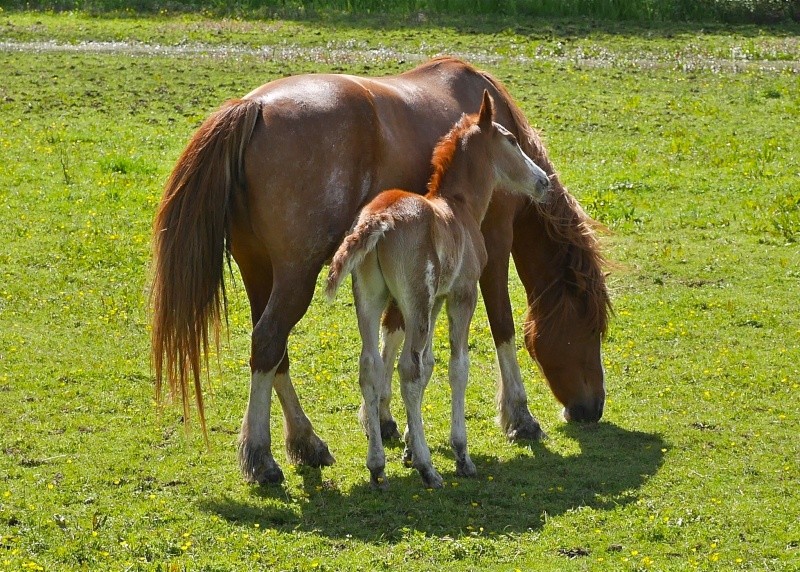 To get to the lake I had to cross a field and I could not resist taking a photo of this mum and her young foal!!
SM

Safariman




Posts

: 518


Join date

: 2012-06-27


Age

: 75


Location

: Buckinghamshire



  Safariman, what stunning photo's and especially of the Black swans as well ( loved the Natalie Portman joke  

  it was a great film by the way), the video of them is really lovely, they are superb to see aren't they. I have only seen Black Swans once before and that was at Marwell Zoo on their lake. I am not sure if I posted them here before but they are not as good as yours, not by any means, they were taken on a little camera and im not sure what one. Yours really are stunning pictures and make me realise how much I have to learn.
I think the coot and Moorhen chicks are about equal in prettiness they both make me really smile, I just love the scruffiness of them both.
That is such a fantastic lake isn't it, a little bit of paradise I think and looking at the photo's you can imagine you are there, it all looks very serene. I love the massive head shot of the Black Swan and Doogs is going to love the mum and Foal, that is a cracker. I also really like the Canada Goose stepping out, such a brilliant shot..........Look and Learn LW  

Thanks so much for sharing all of those Safariman  

littlewid-x-
_________________
LOVE ALL WILDLIFE

littlewid

Admin




Posts

: 10464


Join date

: 2009-12-28


Location

: West Sussex



  What a great variety of water birds Safariman, and a quite lovely place to visit. I've never seen Black Swans so that's a real plus for me. I love the head shot, and especially the shots of their backs, you've caught the light brilliantly on those, really show the feathers to their best effect. I really like Greylag Geese, and your photos show them at their best. LW's right Doogs is going to love the Foal shots, and I do to, as we have Horses here as well.
WS

_________________
If I can make somebody smile, my day has been worthwhile
Yes rafiki's you know me too well, Doogs does love that photo of the mare and her foal, just beautiful  

 what a fantastic set of pictures and video of the swans SM, they are all brilliant. Those Coot chicks are rather odd looking but very cute at the same time. Well done on capuring the terrapin, that couldn't be something you see very often. Love your black swan pictures (I stay very close to the River Dee so have seen them on there before), their feathers look just amazing. My favourite one is the single swan witht the reflection on the water, love it  


Doogs

Moderator




Posts

: 10734


Join date

: 2010-05-14


Age

: 48


Location

: Aberdeen



Thanks for the lovely comments everyone. It was a good time to be at the lake, the sun was shining and the blue sky reflected in the water which was quite still so allowed for reflections of the birds as they swam. It was also quite early in the morning so the sun was still quite low which emphasised the feathers on the birds. The only slight downside was where I saw the swans, when they swam towards me, their heads were in the shade but you can never get everything quite right!!

SM

Safariman




Posts

: 518


Join date

: 2012-06-27


Age

: 75


Location

: Buckinghamshire



To me they look perfect Safariman and I have just watched the video again......I love the sound swans make  

littlewid-x-
_________________
LOVE ALL WILDLIFE

littlewid

Admin




Posts

: 10464


Join date

: 2009-12-28


Location

: West Sussex




---
Permissions in this forum:
You
cannot
reply to topics in this forum