This is the story of Mrs S's surprise pressie. For a few monthe now when we have gone to pisk our friend up from the Catavan Park where he lives there has been a garden Doll on the decling of one of the caravans, and Mrs S fell in love with it, and for some time has been jokingly saying to our friend he should kidnap it for her. So on the day before her birthday we got the people who have the Doll to hide it so that when we went to pick our friend up it was'nt there, which suprised her. During the day our friend who had hunted all over to get a Doll, met me, and I put it in the back of the Van I drive. At night I said I had left my phone in the van, and had to go, and get it, which gave me the chance to sneak the Doll onto the wall outside the Cottage. Then at 12-00am I woke Mrs S up, telling her Misty sounded as though she needed to go out. When I came back in I said I'm sure I can hear somebody shouting for help. Mrs S got up, and I said you go to the front door, and I'll go out the back. Well she was frightend to death
I asked her if she could hear anything, and she said no, then I suddenly said whats that, and shone the torch on the Doll on the wall it was covered in a black bin bag. The torch created a big shadow on the stable wall opposite, by now Mrs S had got hold of her knees that were trembling, then I said whats that on the wall, which got a little squeek. I said you'd better come , and look. The I shone the torch full onit, and she could see it was a bin bag with a note saying help I've been Kidnapped, so she came over, and took the bag off, and saw the Doll


She let out a big squeel of delight, and was jumping up, and dowen like a little Girl who had, had her first Dolly for Xmas
it really was funny to see. I whish I could have videod it. Once she got it in the house she the started panicing that it was the one off the Caravan site
and she would'nt be able to put it outside, so I put her mind at rest.
This is what all the fuss is about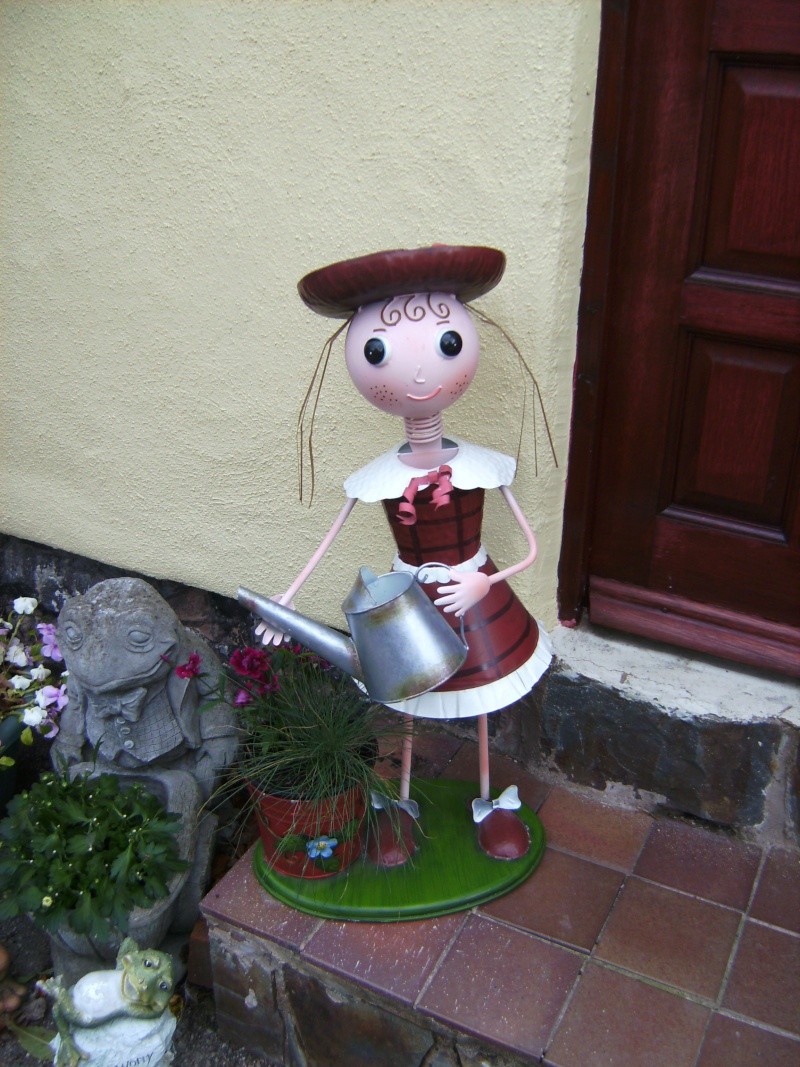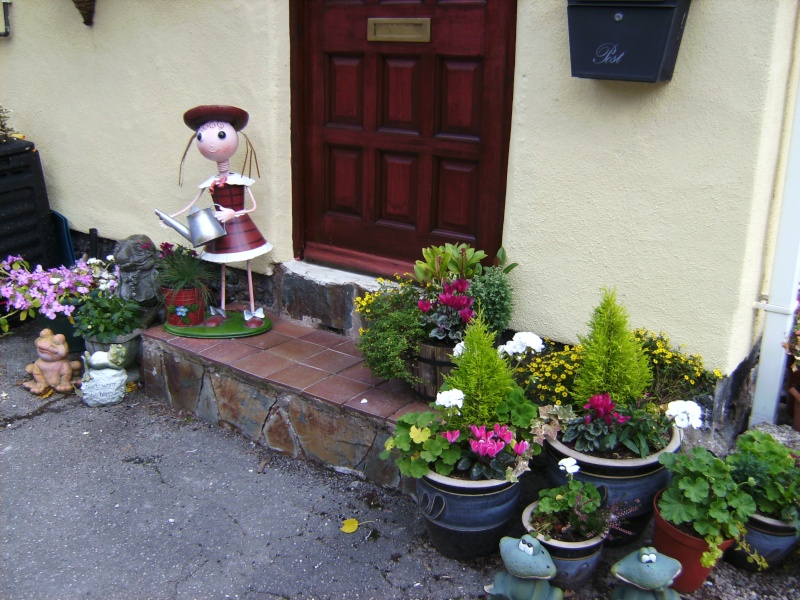 We might be knocking on a bit, but we're just a couple of kids at heart


WS
You just moved this thread as I was about to reply WS you are a little

That is such a funny story - I can't believe what a

you are. Poor Mrs S she must have been frightened half silly wondering who was outside and then who/what was in the bin bag

So pleased Mrs S got her own doll - you are just so wicked WS.
Lai

Laikipia

Moderator




Posts

: 16153


Join date

: 2010-05-13


Age

: 58


Location

: Cheshire




that's a brilliant story WS
Is it little wonder she was

when you sent the poor woman outside in the middle of the night in the pitch black !!!

Her prezzie is lovely and goes perfectly at your front door
Well done on the people who had the doll in the first place for getting in on the act and making it all the more of a surprise for Mrs WS

Doogs

Moderator




Posts

: 10734


Join date

: 2010-05-14


Age

: 48


Location

: Aberdeen



That is a really lovely but funny story WS
but poor Mrs S, she must have been really

being asked to go outside at midnight

, she's a brave lady but I bet she is really glad she did. What an amazing pressie, it's gorgeous and she looks so at home amongst the plants and the colour of your front door
As Doogs said it was nice of the other people to join in to make it very special but you are a right

WS but mainly a big

with a very good

. I'm glad Mrs S had a brilliant Birthday.
littlewid-x-
_________________
LOVE ALL WILDLIFE

littlewid

Admin




Posts

: 10464


Join date

: 2009-12-28


Location

: West Sussex



thats a great story and a lovely doll too

princesspurplehippy




Posts

: 1090


Join date

: 2010-07-02


Age

: 43


Location

: Oxfordshire




---
Permissions in this forum:
You
cannot
reply to topics in this forum