Page 3 of 3 •

1, 2, 3

HI EG
I have just read the Eagle Owl section on your site, my mind is now awash with information. I love all the little things you have shared, fancy being able to lift only six feathers to get to a particular spot, just amazing. I did know they had an oil gland, I found that out reading the book Wesley. I must say there is so much information and as you say contradictory to what you have read or been told in the past. I am fascinated by their eyes and the different eyelids. All the photo's are stunning and to be honest I need to read it all again for it to really sink in, I may then be able to talk to you more sensibly.
I love the photo of Sage laying down to sleep, I had no idea they ever slept like that, it is a really unusual but very cute photo.
Do you fly Sage for exercise only or do you fly her for educational sessions as well?
Such a shame to hear about your Spotted bengal, that is just awful, sadly there are some really cruel, sick people around and those kind of acts you never really get over do you. She is very beautiful EG.
Mmmm I wonder if Nero will ever grow up, I reckon they are the eternal pup, where he gets his energy from I do not know, even the cats look at him and I am sure they are thinking, do you ever wind down

he is constantly springing into action, he doesn't do anything slowly.
Here is a picture of nero taken at a charity dog show 2010
Looking forward to more pictures of Sage and I will go back and read the owl info again so it sinks in better.
littlewid-x-
_________________
LOVE ALL WILDLIFE

littlewid

Admin




Posts

: 10464


Join date

: 2009-12-28


Location

: West Sussex



EG, Just been reading some your information on Eagle Owls, there is a lot of really fascinating info. I did'nt realise that an Eagle Owl could take something the size of a Fox. Thanks for the insight into them, I will be back to find out more
WS

_________________
If I can make somebody smile, my day has been worthwhile
Hi Guy's
I am glad you liked the info on my web site; the reason for all the pictures is so I can back up much of the facts, seeing is believing. I intend putting other stuff on there but I need to catch her just right plus I would like to improve the quality of some of the pictures as & when the opportunity presents itself although you have to be quick.
Nero looks great a typical cocker, young dogs of most breeds are adorable however as they age that lovable bit ebbs away (although not to the owner) but cockers are odd because that juvenile look & sense of fun seems to remain till old age which is exactly what drew us to getting a cocker.
I got a bit lost looking for the thread as its been moved from the birds of prey section which did seem a good fit, I haven't posted any pics as I was waiting for the instructions again although I did look but thought I would wait as it looked a little different from most sites although if there are any on my web site feel free to copy them across to wild about animals with my blessing.
Best wishes
Ian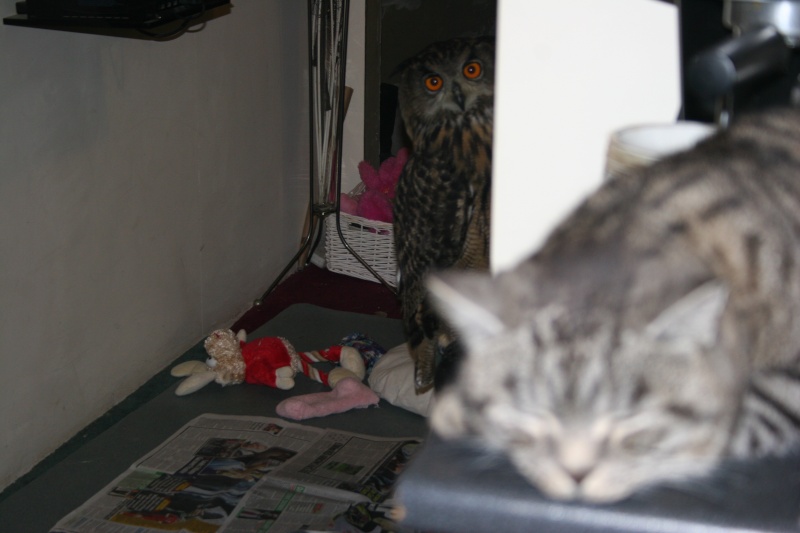 dont worry re pics just looked i get it.
thanks
Glad you got there in the end EG. I moved it Other Animals if you remember to see if it effected me posting as a new member. I will now move it back to Birds of Prey.
WS

_________________
If I can make somebody smile, my day has been worthwhile
Page 3 of 3 •

1, 2, 3

---
Permissions in this forum:
You
cannot
reply to topics in this forum