Happy Birthday Littlewid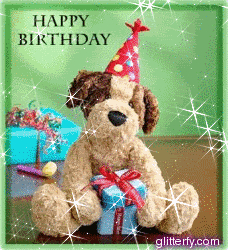 Hope you have a great day
With lots of nice
 
and a nice big ....  
 

Enjoy
Love Doogs
-  x  -

Doogs

Moderator




Posts

: 10734


Join date

: 2010-05-14


Age

: 49


Location

: Aberdeen




Laikipia

Moderator




Posts

: 16153


Join date

: 2010-05-13


Age

: 60


Location

: Cheshire



Happy Birthday Littlewid, have a great day and I hope you enjoy your week off.

I didn't realise it was today, you can obviously manage to keep a secret!!!!!

Safariman

Safariman




Posts

: 518


Join date

: 2012-06-27


Age

: 76


Location

: Buckinghamshire



HAPPY BIRTHDAY LW
HAVE A GREAT DAY WITH Ooodles OF
From Mrs S, WS, and Poppy

_________________
If I can make somebody smile, my day has been worthwhile
Happy Birthday Magnificent Meerkat!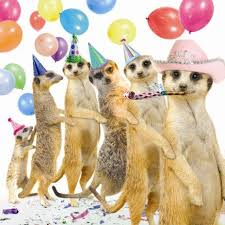 Your warmth and banter is always much appreciated, my furrtastic friend.
 GR, Bella & Leo

gregrowlerson




Posts

: 1733


Join date

: 2012-11-22


Age

: 38


Location

: Melbourne



Thank you so much Doogs, Lai, Safariman, WS & GR.
 I have had a really lovely day, nice pressies, cards, a lovely lunch at our local ariport and I even managed a few piccies ( I still need to load the picture thing on my tablet though), then I went round my sisters and now I am going to flop on the sofa as my tummy is rather full. I have also had some lovely FB messages and some lovely text messages as well and I have appreciated them all and the messages on here have just topped off the day, thank you all.
Doogs sadly no whole birthday cake but thats a good thing as I would scoff the lot

 but I did have a lovely Latte and cake after lunch.......that may be what did me in

 I love the Sparkly dog card, he looks so cute, I had a lovely card from Nero, Tiga and Splodge and they also managed to get me a pressie........I have very clever animals
Loving that card Lai, all my lovlies, retriever, ginger cat, bunny and a parrot to cover all birds, fantastic card, really made me

Safariman thank you for your birthday wishes, its much appreciated and I am having a lovely week off thank you and yes if you ever want a secret held then im your woman

  don't let WS in on it, he spills the beans
Thats a gorgeous card WS, Really made me smile, played it a few times and everytime it got Tigas interest and also Splodge who normally doesnt bother..........maybe it is a real cat singing

 .............don't worry I haven't really gone mad!
GR, I am honoured to be called a magnificent Meerkat and your words are really kind
 they made me blush! Loving the Meerkat card.........makes up for the one that obviously got lost in the post all those weeks ago
Thanks guys, you really have made my birthday very special
littlewid-x-
_________________
LOVE ALL WILDLIFE

littlewid

Admin




Posts

: 10464


Join date

: 2009-12-28


Location

: West Sussex




---
Permissions in this forum:
You
cannot
reply to topics in this forum