Some additional photos of both wildlife and landscapes, which did not fit in with earlier posts, taken during my trip to The Lower Zambezi National Park, Zambia in June.I have included a couple of odd zebra photos as their black and white stripes often create strange optical illusions which must make life very confusing for their predators!!!
Dawn over the Zambezi
Male Impala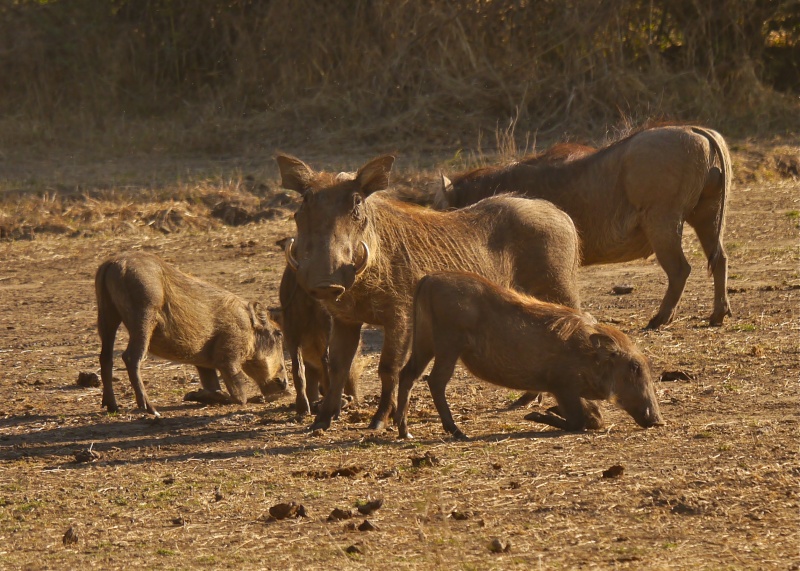 A warthog family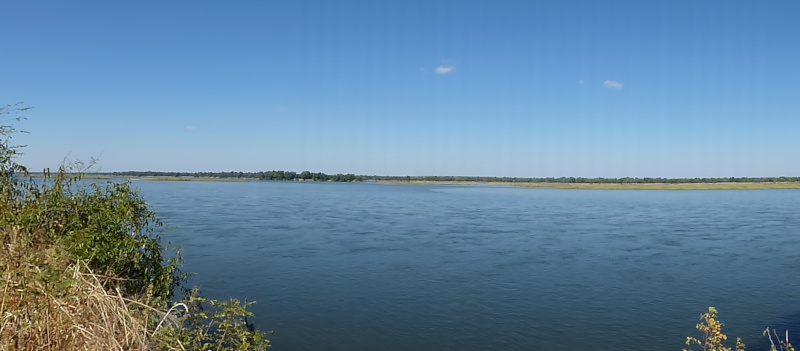 The Zambezi River. The view from my tent!!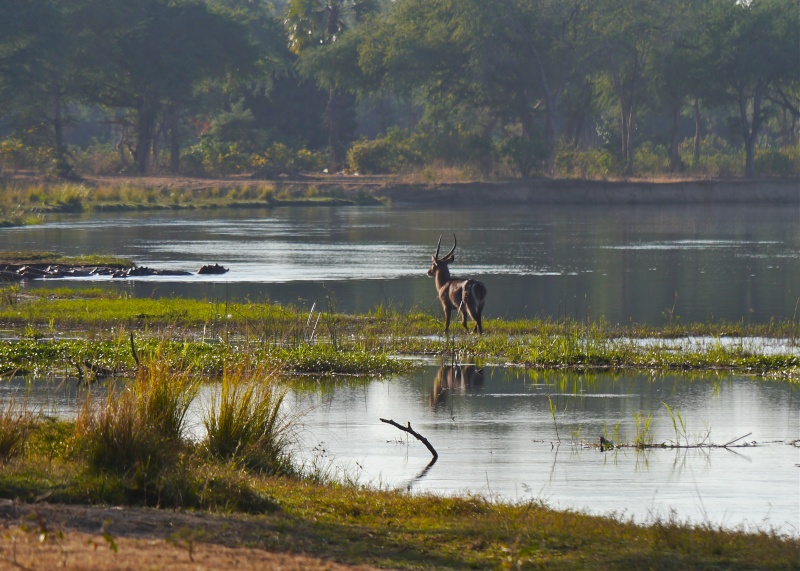 A lone male waterbuck watches a pod of hippo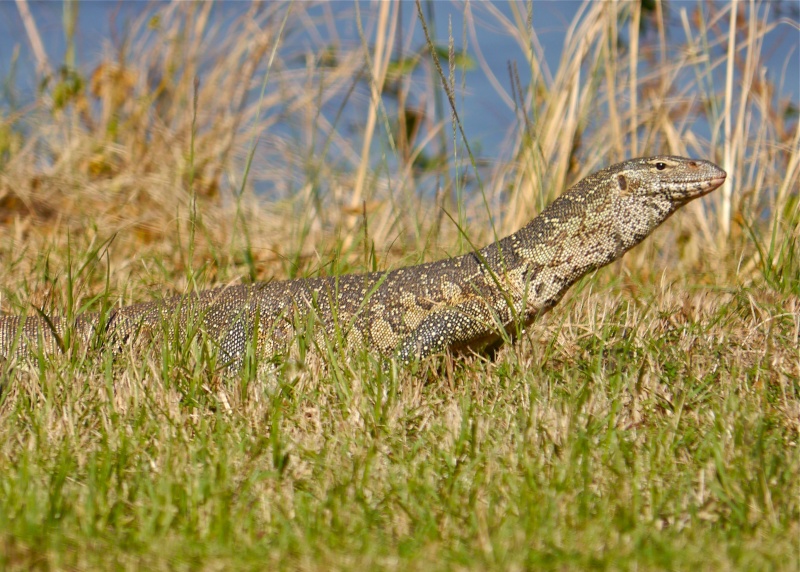 A Nile monitor lizard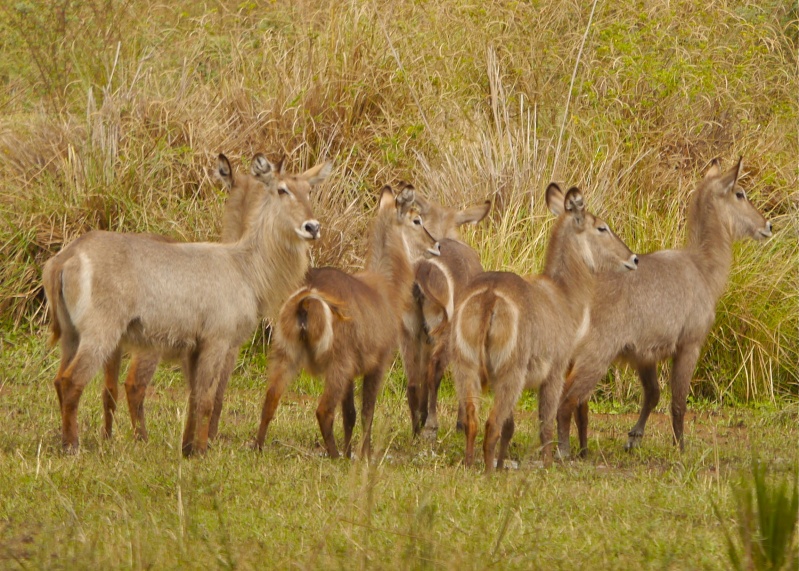 Female waterbuck
One of the many inlets off the Zambezi River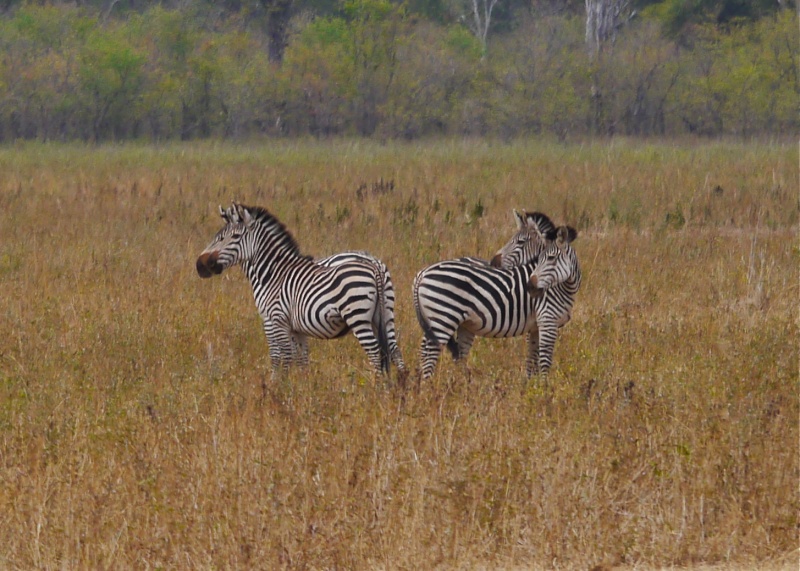 How many zebras?
What happened to my face?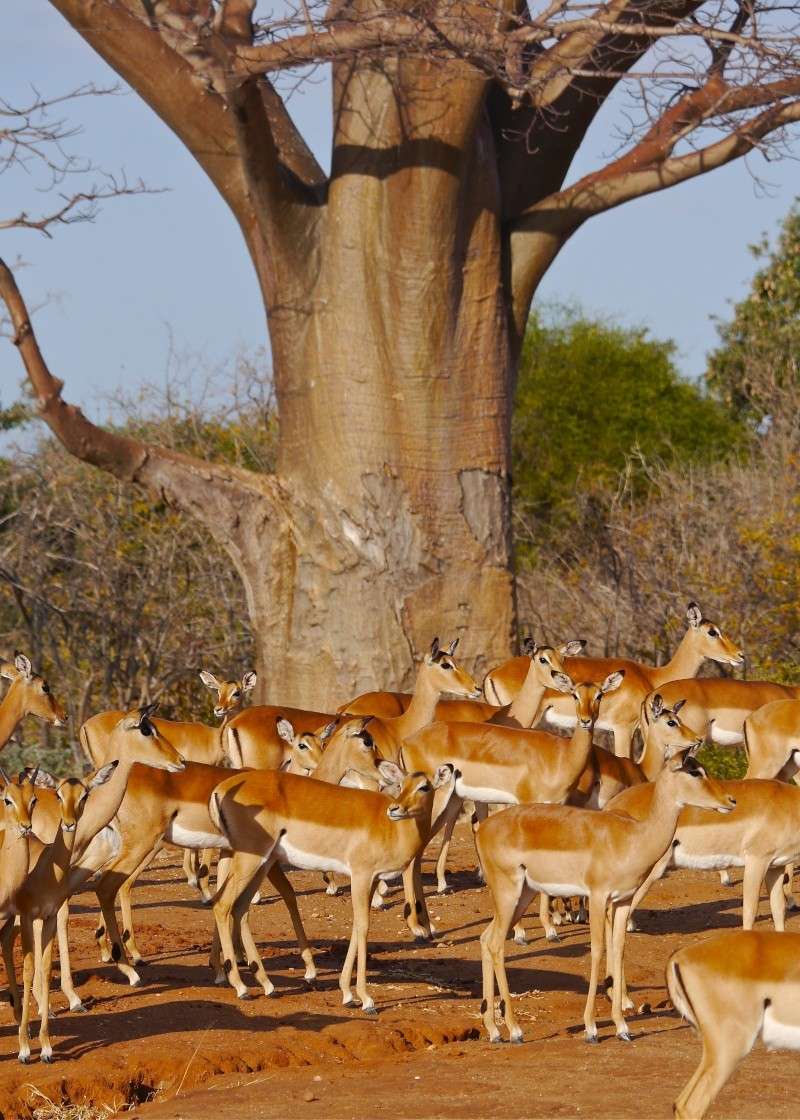 Female impala in front of one of the many massive Baobab trees in the park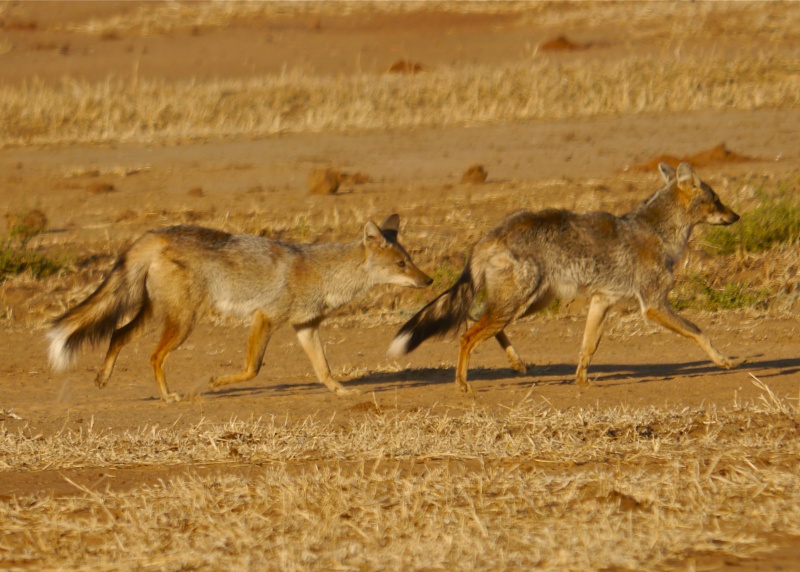 A pair of side-stripped Jackal. The first time I have ever seen this species of Jackal.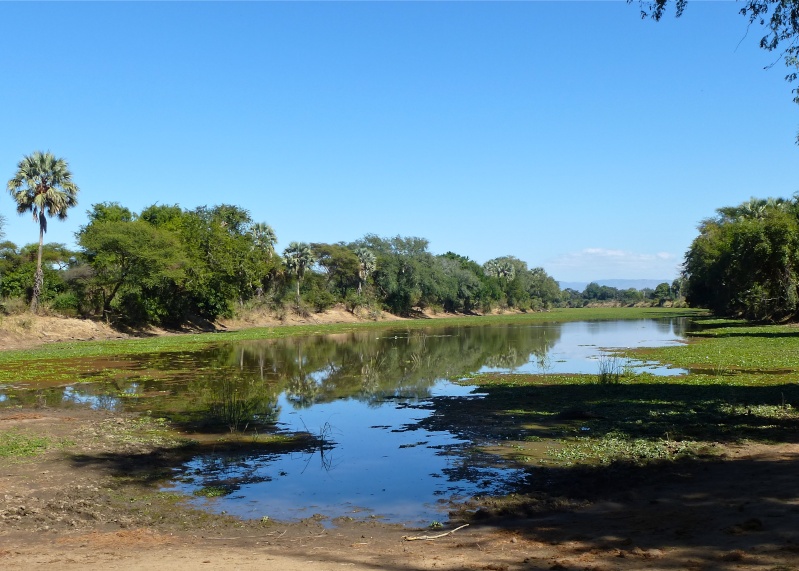 A typical waterhole which will dry-up well before the rains eventually come.
A young male Greater Kudu walking along the banks of the Zambezi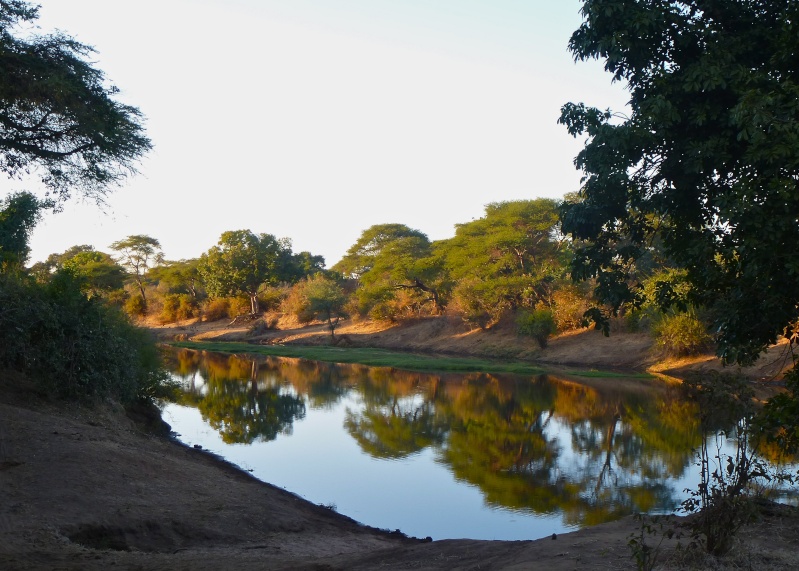 The serene Chongwe River in the early morning
Safariman

Safariman




Posts

: 518


Join date

: 2012-06-27


Age

: 78


Location

: Buckinghamshire



  Safariman. Those are lovely photos and just what is needed to cheer up the thought of work! I love the guess the number of zebra photo. Some beautiful pics and it surely makes me want to visit again. There is something really magical about the river and all life surrounding it.
Thanks for sharing.
Lai

Laikipia

Moderator




Posts

: 16153


Join date

: 2010-05-13


Age

: 62


Location

: Cheshire



I'll second that
- just the thing to cheer me up after reading all these depressing reports from the terrible situation in Nairobi


What a stunning array of shots, colours and animals. That 1st shot at dawn is beautiful, what wonderful colours. What a view from your tent
Couple of lovely Impala shots, I do like them
re the optical illusion
shots can create.

Really lovely selection there

Doogs

Moderator




Posts

: 10734


Join date

: 2010-05-14


Age

: 52


Location

: Aberdeen



I'll make it a hatrick
 Beautiful dawn shot over the Zambezi, and I love the how many Zebra one, that was really well spotted Safaiman. The lone Waterbuck watching the Hippo pod looks like a painting, wonderful, and that is some size Baobab Tree.
Thanks for sharing your safari yet again.
WS
Oh boy, thats a wonderful collection Safariman, I too love the dawn photo, what extreme colour, its spectacular. The male Impala scratching his itch is very amusing, I hope he felt better after his scratch. Warthogs were never one of my favourites but over the years I have come to quite like them and admire the mums with their young, so I enjoyed that photo. The vkew from your tent is enviable, I wished the view from my lounge window was like that, id never leave home! WS is right, the lone male water buck and hippos does look like a painting, he reminds me of a stag in the highlands. The Nile Monitor Lizard reminds me of a lizard we used to see sometimes on one of the cams, WS named her Miss Liz, so your Lizard brought back smiley memories of her. The female waterbuck have a real soft look about them and they are attractive animals arent they, I really like that picture of them. The sky in the inlet photo conjours up a bit of a windy day, its a sky you would like to paint if you could paint.......which I cant! Mmmmm how many Zebras, 2, 3 or 4 ??? I love that picture, its brilliant and also the one of whats happened to my face, that is a good illusion........its an ear! Loving the huge tree but love the female impala more, such gentle faces and doesnt the sun show of their coats brilliantly, they are so. Rich looking. That must have been amazing for you Safariman to see the side stripped jackal, arent they just beautiful, I do love that photo. I love the reflections in the waterhole picture and also they way the waterhole reflects the colour of the sky, its a beautiful photo. The young male Greater Kudo really does look as though he is having a gentle sunday strole, its a great picture. What a photo to finish with, the Chongwe river is just awesome for want of a better word, its a picture postcard photo, just stunning and I adore the reflection in the photo.
The others are right Safariman,
littlewid-x-

littlewid

Admin




Posts

: 10464


Join date

: 2009-12-28


Location

: West Sussex



Thanks for all the positive comments everyone, I really enjoy posting the pictures as everytime I post a new thread it keeps the safari alive for me and brings back lots of happy memories. Unfortunately these are the last group of photos from my Lower Zambezi trip but its only just over a month to my next visit to Kenya so hopefully I will return with lots more photos and stories!!

Safariman

Safariman




Posts

: 518


Join date

: 2012-06-27


Age

: 78


Location

: Buckinghamshire



  That's good news that you are returning to Kenya soon Safariman. I've really enjoyed all your Zambia photos, so thanks for sharing them.
Lai

Laikipia

Moderator




Posts

: 16153


Join date

: 2010-05-13


Age

: 62


Location

: Cheshire



  More photos and stories
  thats music to my ears Safariman, im excited already as I really enjoy hearing about your trips and seeing all the wonderful photos. I bet you cant wait for the next month to go quickly
littlewid-x-

littlewid

Admin




Posts

: 10464


Join date

: 2009-12-28


Location

: West Sussex



---
Permissions in this forum:
You
cannot
reply to topics in this forum