+3
Laikipia
whitestarling
Safariman
7 posters
Page 3 of 3 •
1, 2, 3
  Safariman, wow what a story and some great photos, lions really do have a tough time. It will be interesting to know how they are all doing once the camp opens again.
Thanks for sharing.
Lai

Laikipia

Moderator




Posts

: 16153


Join date

: 2010-05-13


Age

: 62


Location

: Cheshire



 That was some adventure they went on crossing into another prides territory is tantamount to declaring war, as Lions are so territorial. Although it looks as though they were set upon by females, its lucky that by the sound of it none of the big males were involved, that could have had disasterous results. Hopefully they all survived, and you will get more news when the camp reopens. Great photos and story as ever Safariman thanks
WS
WS the 3 big males would not get involved as they service both prides so in reality the Offbeat Pride and the Acacia/Cheli Pride should be one huge big pride!! Most of the cubs and the sub-adults of both prides have the same fathers which makes it a family squabble!!
The following are pics of various wildlife that were not covered by the other posts.
Topi antelope
One for arachniphobes!!! I think it is a Wolf spider but I am not sure.
Open wide!!
Hippos on the Mara River
A pair of Bat-eared foxes who took refuge in a burrow.
One makes a run for it!!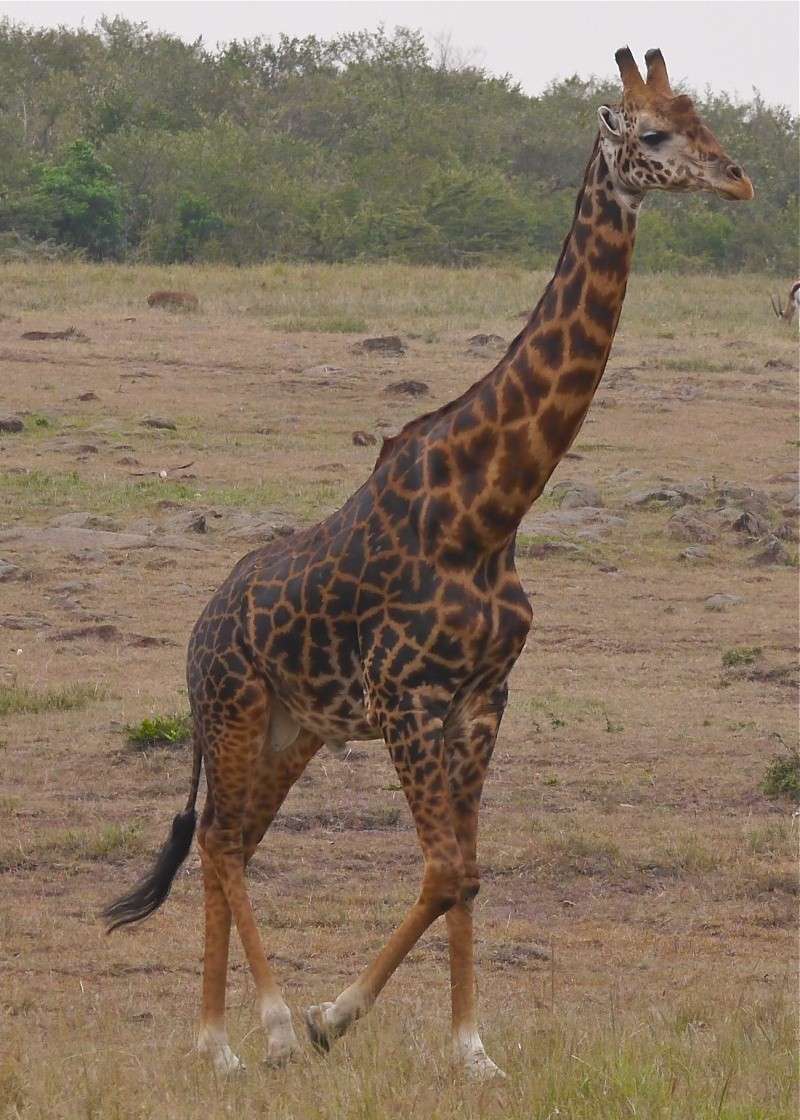 An old male Masai giraffe with a very dark colouring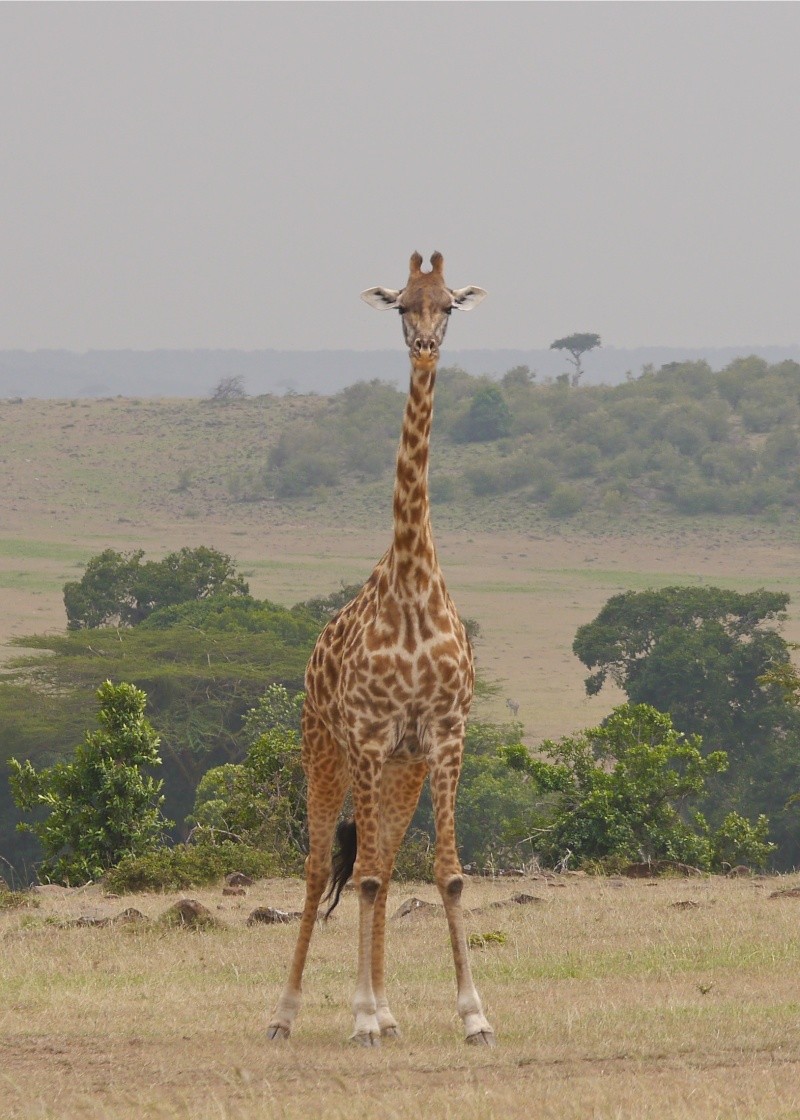 A female giraffe poses for the camera.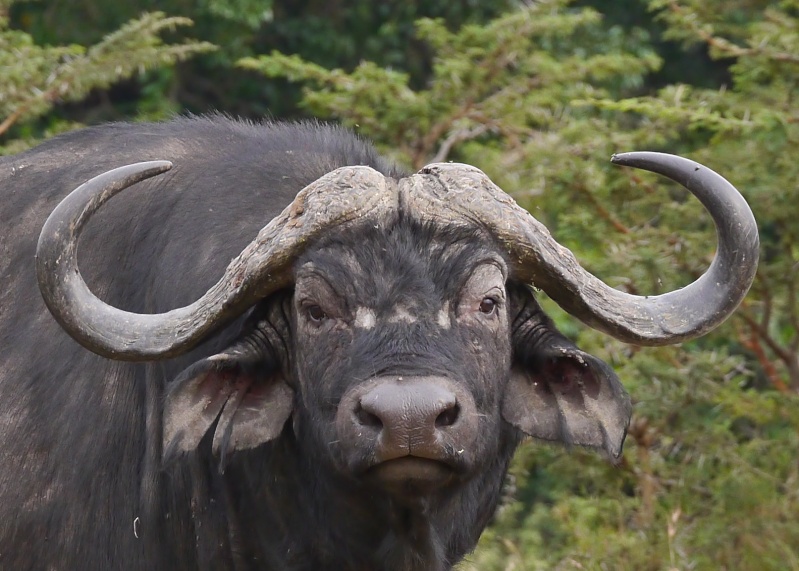 One for LW!! A Cape buffalo bull.
A buffalo bull and its' resident Yellow-billed oxpecker.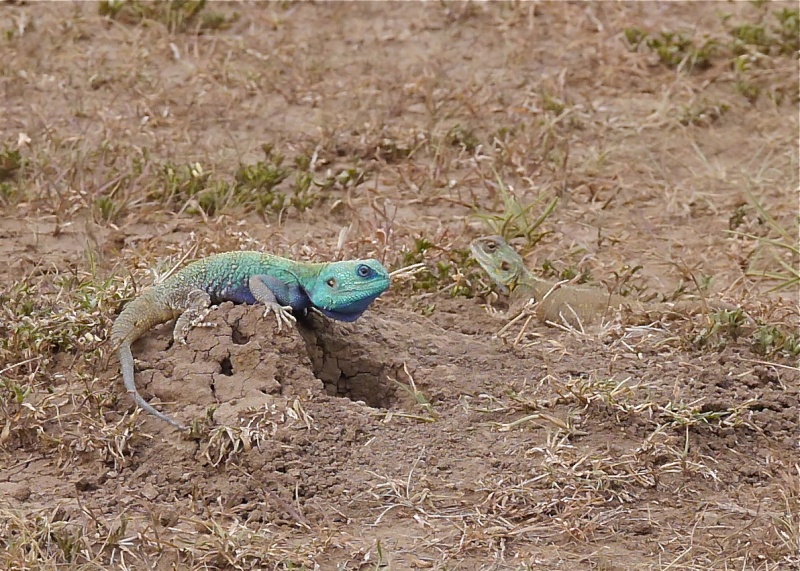 Male and female Agama lizards outside their burrow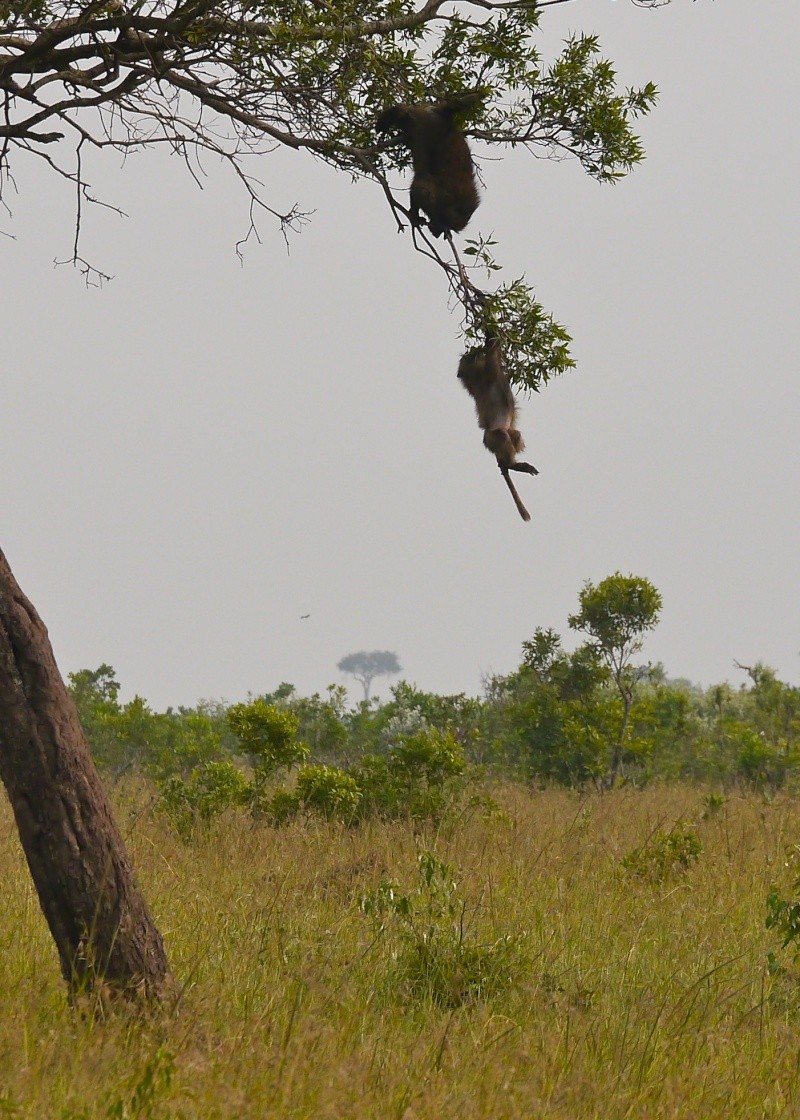 Going!!!
Going!!!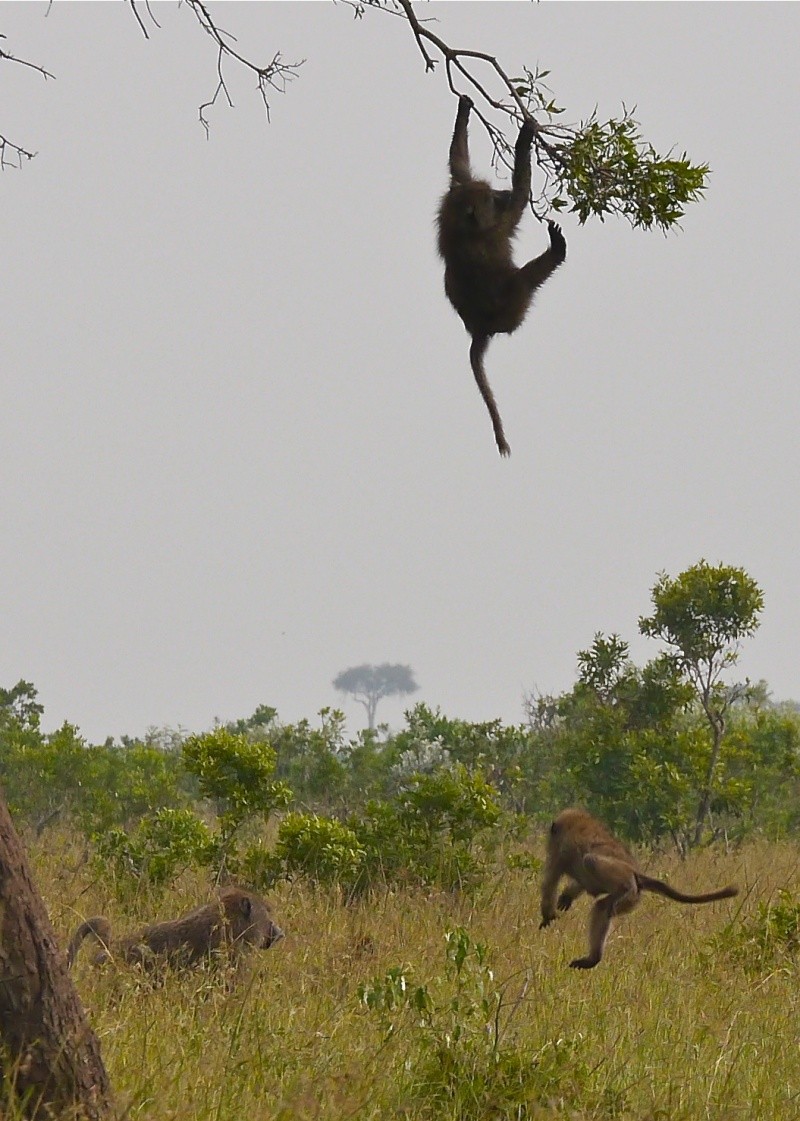 Gone!!!   Young baboons playing in the trees.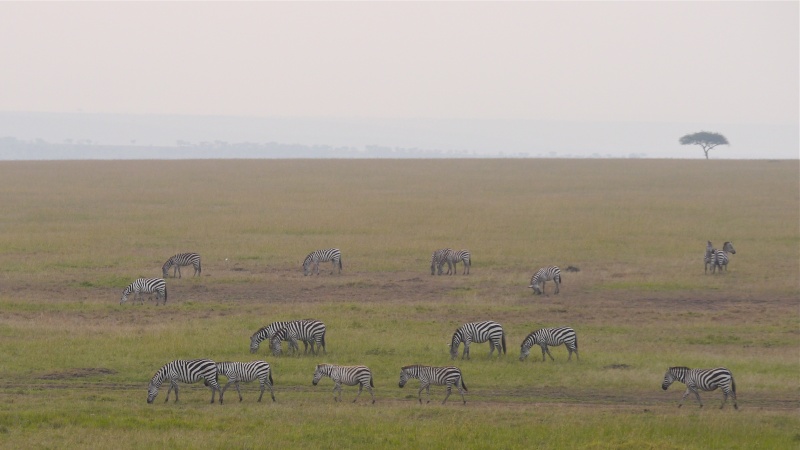 Zebras grazing in the early morning
A lone Topi looks out over the plains from his perch on the top of a termite mound.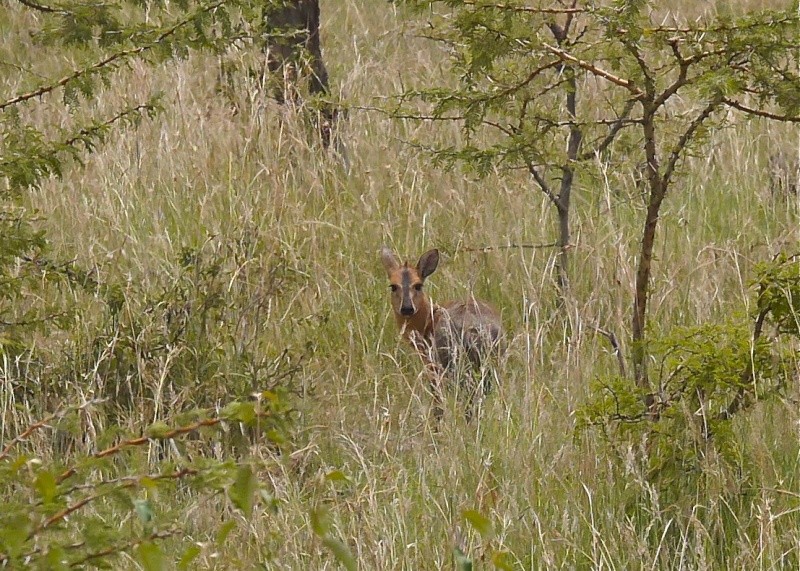 A not very good photo of the rarely seen Common duiker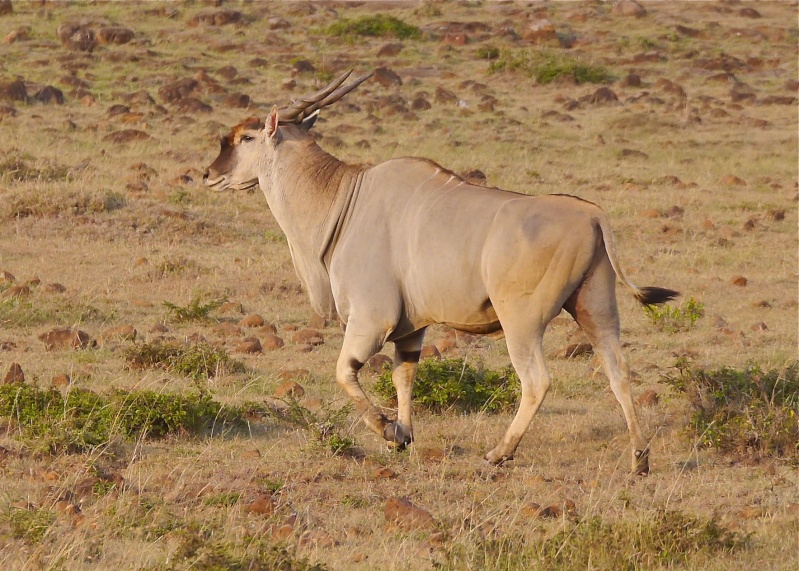 A male eland.
Newly born Wildebeest calves taking a drink.
A female Impala with her baby
A male Thomson's gazelle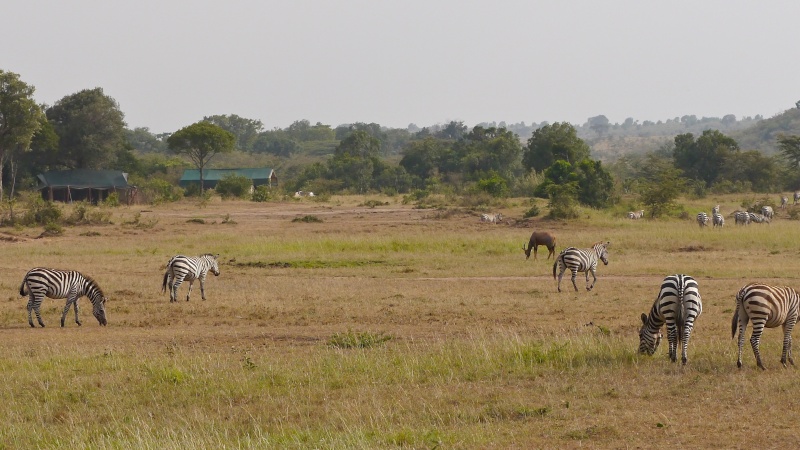 A typical scene in front of the camp. My tent is on the left.
I have just one more set of photos to post and then that is it until my next trip in September!!!
SM

Safariman




Posts

: 518


Join date

: 2012-06-27


Age

: 78


Location

: Buckinghamshire



  Safariman, and  
  for sharing your photos. I will have a proper look tomorrow as they look like a wonderful selection. 
  A return trip in September  
Lai

Laikipia

Moderator




Posts

: 16153


Join date

: 2010-05-13


Age

: 62


Location

: Cheshire



Thanks for the info on the Males Safriman, I didn't know they were with both prides, it does make sense for them not to be involved. Some really great photos I love the one of the three Hippos together, and the Bat Eared Foxes, also the one of the Oxpecker on the Buffs nose, not so sure about the Spider though  
 That colouring on the Giraffe is really dark, I wonder if it's because of its age.
Thanks for sharing some more great photos, roll on September for some more
WS
  FANTASTIC photo's Safariman, especially of course the Buff Boy  
  love them both but also what a great picture with the oxpecker on his nose, that is such a brilliant picture, you have made me smile twice this evening first with the Moorhens and now with the stunning Buff boy.......but also I see you have slipped in the fantastic Hippos and also another favourite the wildies and their young  
I am a real spider scaredy cat and that is one huge spider  
  a stunning photo though but im not going to look at him again  
 The pictures of the young Baboons playing are a real smiler they look to be having such great fun and its a brilliant sequence Safariman. Is the male lizard the most colourful one? that's usually the way in nature isn't it and how nice that you managed to get them both, is that a first on here? a male and female together. Do you know who the Bat Eared Foxes were hiding from? and how sweet of the female giraffe to pose for you, what an obliging lady  
Loved all those photo's safariman and it's quite sad to know you only have one more set to post  
  I have really loved seeing them and the view in front of your tent is spectacular and I bet you can't wait to go back.........and neither can we  
littlewid-x-

littlewid

Admin




Posts

: 10464


Join date

: 2009-12-28


Location

: West Sussex



Some outstanding photos here Safariman. Thank you for sharing them.
That spider is totally  
And scary!
But then followed by a couple of wonderful hippo photos  
And so gorgeous deer too  

gregrowlerson




Posts

: 1733


Join date

: 2012-11-22


Age

: 41


Location

: Melbourne



I'm having fun catching up with posts I missed because I didn't know the forum existed!
Wow, SM, you had an amazing trip! Your leopard encounters were out of this world and your photos, stunning... I'm in awe
We visited the Mara in March this year after a break of nearly five years and certainly noticed a significant increase in the number of hyenas. It will be interesting to see how the situation is managed or whether nature will be allowed to restore the balance.
I'm really looking forward to seeing and reading about your return visit this month.
Page 3 of 3 •
1, 2, 3
Similar topics
---
Permissions in this forum:
You
cannot
reply to topics in this forum