Here are some images of other animals I came across on my trip to the Mara in June.
Hippo wallowing in a sea of weed
A lone elephant bull trudges across the vast, grassy plains of the Mara.
A herd of female impala.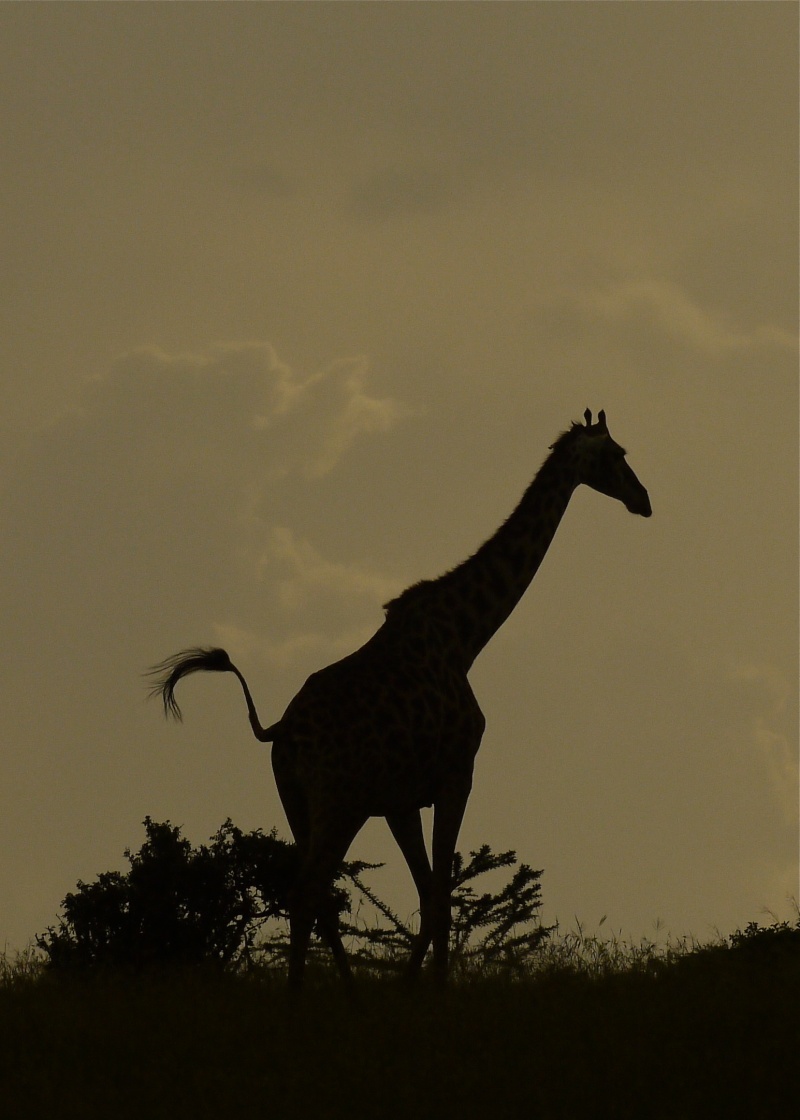 A giraffe silhouetted against the early evening sky.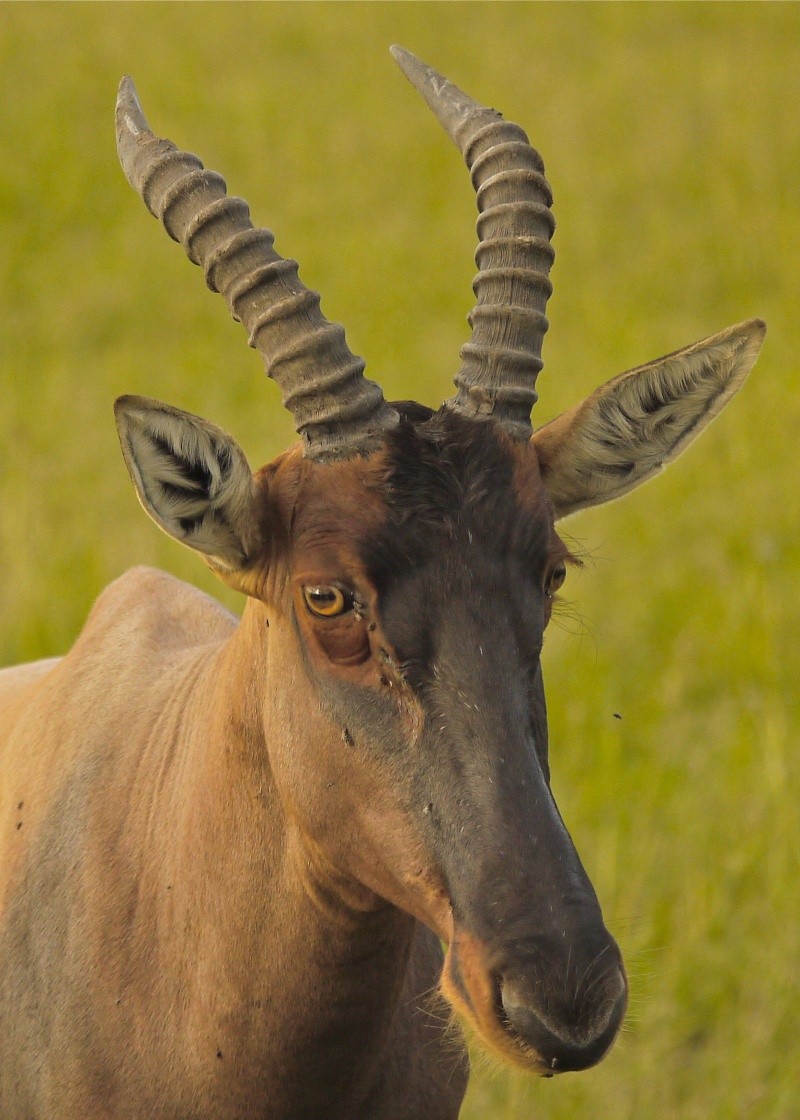 A topi antelope
The common (but beautiful) zebra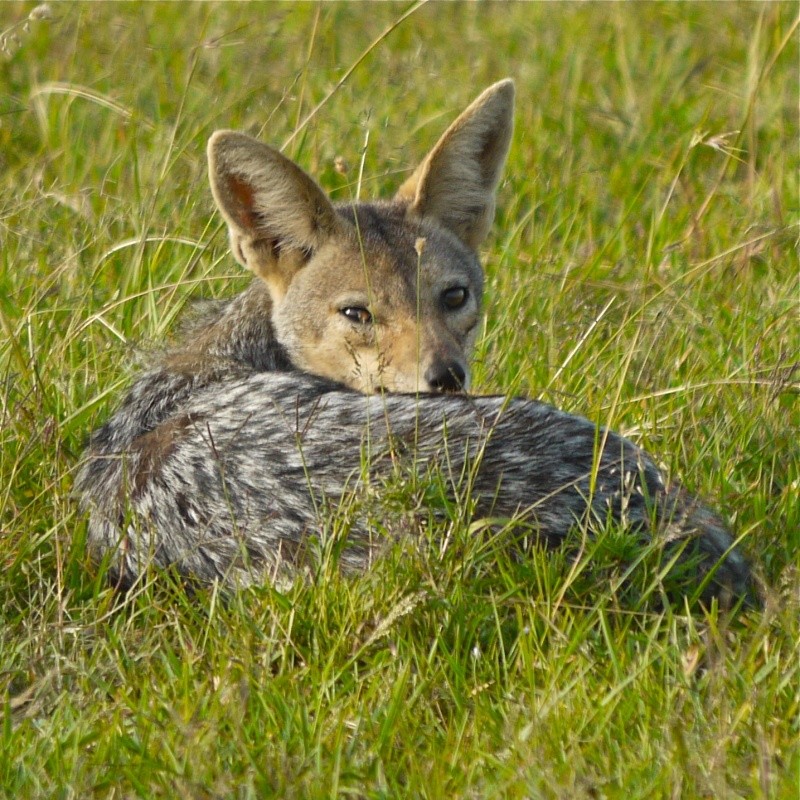 The black/silver-backed jackal.
A lioness of the Offbeat Mara Pride hunting.
More common zebra
An old male hippo. (please note this is not a self-portrait!!)

Safariman




Posts

: 518


Join date

: 2012-06-27


Age

: 74


Location

: Buckinghamshire



You are right Safariman, Zebra are beautiful and those are cracking shots. I love the one of the Topi and also the Wallowing Hippo and the Jackal is beautiful and as for the Old Male Hippo, he is a bit of a stunner, thats some mouth isn't it but the poor old guy has a broken tooth.

Tell me Safariman, what camera were those taken with because those are the kind of close ups I would like to get.

littlewid-x-
_________________
LOVE ALL WILDLIFE

littlewid

Admin




Posts

: 10464


Join date

: 2009-12-28


Location

: West Sussex



Littlewid, my camera is a Panasonic Lumix DMC G2. It is a micro four thirds system camera, which is across between a compact and a DSLR. It has interchangeable lenses, an electronic view finder and a vari-angle rear screen. I have 3 different lenses, a 14- 45 (28-90) zoom, a 45- 200 (90-400) zoom and a 100-300 (200- 600) zoom. The numbers in brackets are the old 35mm focal length numbers which are used to compare different types of digital lenses to give a standard reference. The camera body I use is now obselete and has been superseded by the DMC G3 and now the DMC G5 which has just come into the shops this week. You can see them on the Panasonic website and any decent photographic shop should have them in stock where you could handle and try them out. The micro four thirds cameras gets mixed reviews as purists prefer the full DSLR. However they are a lot smaller than a DSLR and the lenses are also a lot smaller making the camera more compact and easier to carry around. As with any interchangeable lens camera, the expense comes with the additional lenses you need. Next time you are in W H Smith's buy a copy of What Digital Camera as they list all the current camera and test and rate them; they also have a very good website.Hope this helps.

Safariman

Safariman




Posts

: 518


Join date

: 2012-06-27


Age

: 74


Location

: Buckinghamshire



Some lovely photos there Safariman. In particular I love the hippo amongst the weeds, the Topi, and both the zebra photos, they are such beautiful animals with stunning markings, also the jackal.

Thanks for sharing.

Lai

Laikipia

Moderator




Posts

: 16153


Join date

: 2010-05-13


Age

: 58


Location

: Cheshire



It's great to see other animals of the Mara, we do tend to concentrate of the Big Five so its nice to see, the other wildlife. Love the look on the Jackals face, and as Lai ays the Hippo in the weeds, and the Zebra. I always think shots of animal silhouetted against a skyline are really good to see
WS

_________________
If I can make somebody smile, my day has been worthwhile
More lovely photos Safariman,
I know exactly where your picture of the Hippo in the 'weed' was taken

Love your
picture.
That's the thing about the Mara there is so much more wonderful animals to see than the cats - although seeing them is pretty special and definitely the highlight of any safari

I'm a big fan of wildies (there's just something about them I like !), Impala's are both beautiful and elegant and giraffe so graceful and unusual with thsir long legs and neck

I also use a Panasonic Lumix and think mine is one of the FZ models. It's probably about 5 years old now but it's been a great camera to take on safari for someone like me who is intersted in getting good pictures but is not an 'enthusiastic' photographer !

Doogs

Moderator




Posts

: 10734


Join date

: 2010-05-14


Age

: 48


Location

: Aberdeen



Doogs about the wildlife. I love seeing everything and there is so much to see.
I started out with a Panasonic Lumix (can't remember which model) and then took the plunge in 2009.
Lai

Laikipia

Moderator




Posts

: 16153


Join date

: 2010-05-13


Age

: 58


Location

: Cheshire



Safariman, thank you for your information you posted on here yesterday. I have updated in my Monkey World thread.
littlewid-x-
_________________
LOVE ALL WILDLIFE

littlewid

Admin




Posts

: 10464


Join date

: 2009-12-28


Location

: West Sussex




---
Permissions in this forum:
You
cannot
reply to topics in this forum