Not certain if this should be posted here as Red Kites are not strictly birds of prey as they are more scavengers. I live on the edge of the Chilterns and about 18- 20 years ago Red Kites were re-introduced to the area. They settled in well and started breeding to such an extent that they are now a common everyday sight in the sky over the area where I live. Their numbers have increased year by year and their territories have expanded rapidly to such an extent that they are often seen around the local towns. On Sunday I counted 6 kites circling in the sky above while sitting in my back garden, this is a busy time of year for them scavenging for food for their new offspring. I keep trying to photograph them as they lazily soar and circle in the sky trying to catch thermals but it is a very frustrating pursuit. It is always difficult trying to photo a moving bird but in a built up residential area it becomes doubly difficult as they disappear behind the roof tops and trees. Also shooting from underneath means their underside is always in shadow and the few times you get them properly focused in your viewfinder you find you are shooting directly into the sun. I have included a few of my efforts below, shot on Sunday from my back garden, to try to give a feel of these huge, magnificent birds as they soar and circle in the sky. I am sure if I keep on trying I will eventually get a decent photo. My hope is for one to actually land close by when I have my camera to hand!!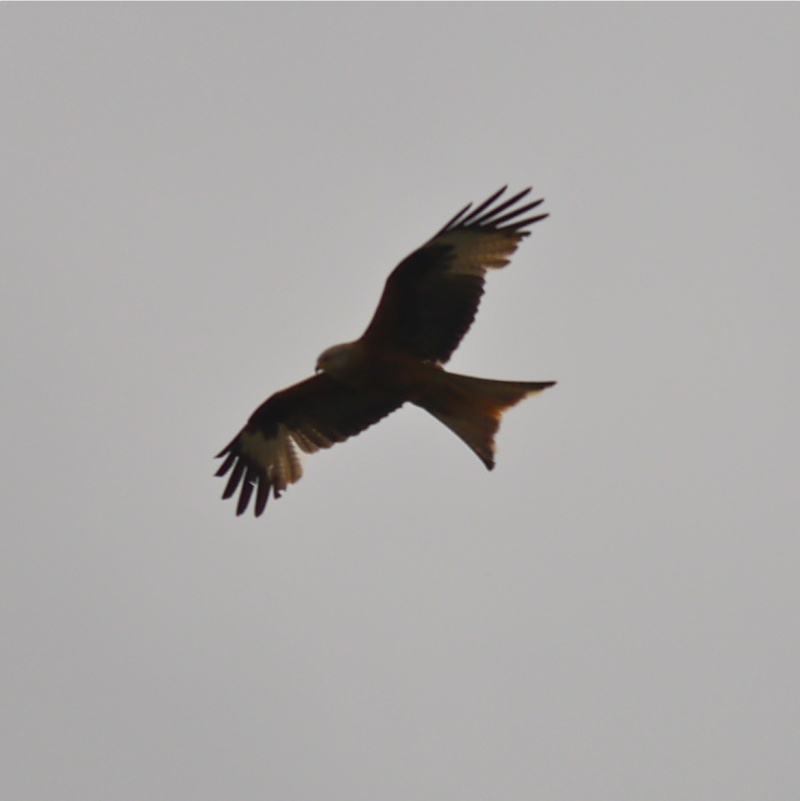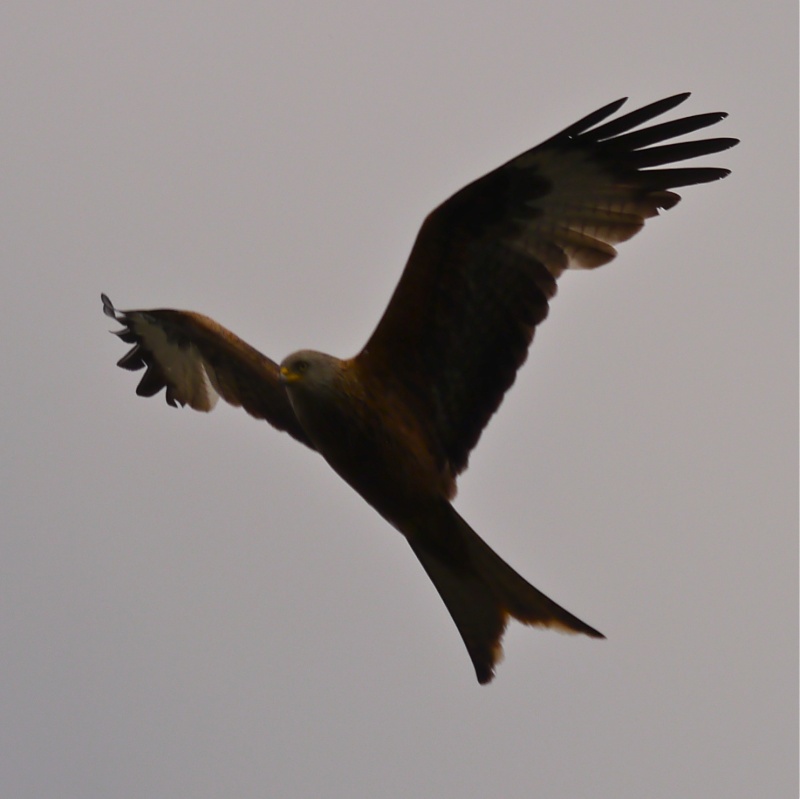 Safariman

Safariman




Posts

: 518


Join date

: 2012-06-27


Age

: 76


Location

: Buckinghamshire



Lucky you Safariman, we don't have Red Kites locally. Some great shots, and yes birds in flight are hard especially if they keep disappearing behind houses. The thing is you always have to have your camera with you

which certainly isn't practical!
Thanks for sharing.
Lai

Laikipia

Moderator




Posts

: 16153


Join date

: 2010-05-13


Age

: 60


Location

: Cheshire



Well I am glad I caught those before I went off to bed, I think they are lovely safariman, I know they are not the shots you wanted but I still think they are really good and do show of the Kites in flight. I have not seen any here but then again I am not sure if we do get them, I need to check or keep my eyes peeled bit more than I do.

I remember taking the pictures of the parakeets at the zoo and they were just flying in the open, but they go so quickly it was hard to track them and then focus, so with the kites disappearing behind houses etc I think you did a brilliant job and thanks for posting them for us to see.

littlewid-x-

_________________
LOVE ALL WILDLIFE

littlewid

Admin




Posts

: 10464


Join date

: 2009-12-28


Location

: West Sussex



Good shots under the circumstances Safariman. A really difficult subject Birds in flight. I tried some Sea Bird shots last year, and some of the Swallows that nest in the stables across from our front door, going in and out of the openings, now they really whizz. There have been sightings in North Wales, but no confirmed nests that I know of, but there is a large breeding, and feeding station Farm in Mid Wales not that far from us. We might take a trip down later this summer, if we get the chance
WS

_________________
If I can make somebody smile, my day has been worthwhile

---
Permissions in this forum:
You
cannot
reply to topics in this forum