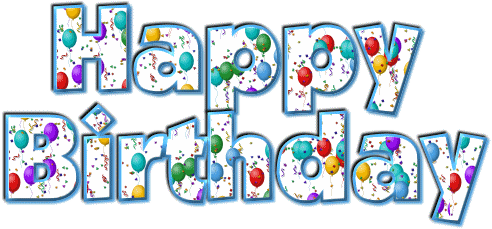 Have a fantastic day

HAPPY BIRTHDAY
Littlewid, Nero, Tiga & Splodge
xxxx
_________________
LOVE ALL WILDLIFE

littlewid

Admin




Posts

: 10464


Join date

: 2009-12-28


Location

: West Sussex




Laikipia

Moderator




Posts

: 16153


Join date

: 2010-05-13


Age

: 60


Location

: Cheshire



HAPPY BIRTHDAY PPH
Have a great day
WS

_________________
If I can make somebody smile, my day has been worthwhile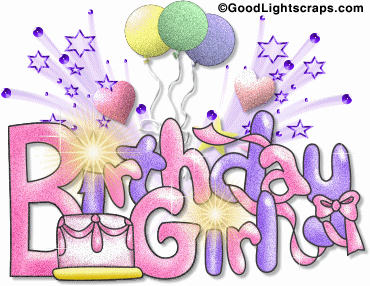 Happy Birthday PPH  
 

Hope you have a Great Day

Doogs  

Doogs

Moderator




Posts

: 10734


Join date

: 2010-05-14


Age

: 49


Location

: Aberdeen



thanks everyone

I've had a very quiet day as I have been working. Although working from home so not working that hard (please don't tell me boss :) ) weather has been a bit wild and wooley but its not too bad as I've been indoors all day

I had a lovely lunch with a nice pressie of a bottle of Runner Duck Cabernet Sauvignon wine, its veggie/vegan friendly and grown in a vineyard where they use Indian Runner Ducks to go in between the vines eating the weeds and wee beasties.

Birthday treat last night was going to the cinema to see the National Theatre's version of Coriolanus with Tom Hiddleston and Mark Gattis, its a good idea where the National Theatre does a simultaneous broadcast from their theatre of one of their performances to cinemas across the world and I am really lucky that our cinema here in the 'shires was one of those cinemas. Coriolanus is not the easiest of Shakespeare's plays and I've never seen it before but having the lovely Tom Hiddleston to drool at made it worth while

princesspurplehippy




Posts

: 1090


Join date

: 2010-07-02


Age

: 45


Location

: Oxfordshire



I'm really glad you have had a lovely birthday PPH. I'm not a drinker but I love the sound of that wine with all the Indian Runner Ducks snaffling up all the weeds etc, really earthy I think......I hope you enjoyed the tipple  

Its off you say that about the national Theatre Shakespear play. My sister was telling me that they are screening live performances from London of the War Horse into cinemas. I must admit I have not heard of Tom Hiddleston before....I need to google him to see who he is  

Its wild and wooley here too as I am sure it is most places at the moment, its a bit of a roughday/evening isn't it. Still at least you got to work from home on your Birthday which was good and i'm sure non of us will tell your boss it was a quiet day for you.........your secret is safe our friend  

littlewid-x-
_________________
LOVE ALL WILDLIFE

littlewid

Admin




Posts

: 10464


Join date

: 2009-12-28


Location

: West Sussex



They are screening War Horse in out cinema as well and I was thinking of going to see it. Coincidently Tom Hiddleston was in the War Horse film as Captain James Nicholls, he also plays the bad guy Loki in the Thor/Thor 2 and the Avengers Assemble film. Although he has long black hair in that and he isnt that good looking but here is what he looks like while rehearsing for Coriolanus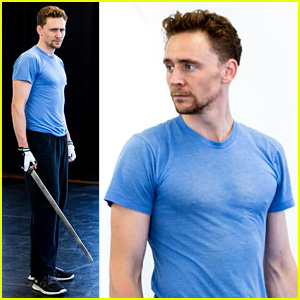 ]

princesspurplehippy




Posts

: 1090


Join date

: 2010-07-02


Age

: 45


Location

: Oxfordshire



I'm so glad you posted that PPH, I saw the film War Horse and yes, now I know its him. I had not heard of him before so I wouldn't have made the connection but as soon as you said about the film and I saw the pictures, it clicked.......I can understand your Drools  

Is it the film they are screening or the play version? a friend of mine saw the play and said it was brilliant, I saw the film.
littlewid-x-
_________________
LOVE ALL WILDLIFE

littlewid

Admin




Posts

: 10464


Join date

: 2009-12-28


Location

: West Sussex



its the play version LW

they have cameras at that night's performace at the NT and simultaneously broadcast it to cinemas. so its really good as you have the audience reaction too. OK its not as good as being there but its the next best thing and also it makes it more accessible for people who cant get to the NT and see these things.

Even though I live just over an hour away from London by train because its commuter belt land the expense of going to London puts me off going regularly. Also the last train home is 11.30 so unless I want to stay over in a hotel its either a mad dash to the train station or a matinee performance.

a lot of these play also sell out really quickly so and the tickets go on ebay for huge amounts, someone said they saw two tickets for the play I saw sell for over £2000. So to just be able to pop to the local cinema and pay just under £15 a ticket to experience as close to live performance as possible is great. You''re also guaranteed to get a good view rather than be stuck in the 'gods'

princesspurplehippy




Posts

: 1090


Join date

: 2010-07-02


Age

: 45


Location

: Oxfordshire




  PPH £2000  

  We waited for War Horse to come to Manchester to the Lowry and saw it, half the price of London and brilliant seats, we did have to book in advance though but it was worth it!
Lai

Laikipia

Moderator




Posts

: 16153


Join date

: 2010-05-13


Age

: 60


Location

: Cheshire



OMG I would do the same PPH, that is ludicrous, £2000 for a ticket, no way, I would never pay that, it's silly money, even if you had that kind of free cash its just stupid, I would rather give that amount to charity.

littlewid-x-
_________________
LOVE ALL WILDLIFE

littlewid

Admin




Posts

: 10464


Join date

: 2009-12-28


Location

: West Sussex




---
Permissions in this forum:
You
cannot
reply to topics in this forum