Page 2 of 2 •

1, 2

Great shot of the Pigmy Kingfisher Lai, I can never tell the difference between that and the Malachite. The starling is one of my favourite birds particularly when the sun shows their fantastic colouring.

The other bird is a Black-headed Oriole rather than a weaver.

SM

Safariman




Posts

: 518


Join date

: 2012-06-27


Age

: 75


Location

: Buckinghamshire



Thanks Safariman, and yes you are 100% correct. Alex told me that and I wrote it down but it looks like a Weaver bird
Lai

Laikipia

Moderator




Posts

: 16153


Join date

: 2010-05-13


Age

: 59


Location

: Cheshire



Last few for today.
Where's the pot of gold at the end of the rainbow?  Ol Pejeta Conservancy
Look closely and you can see a double rainbow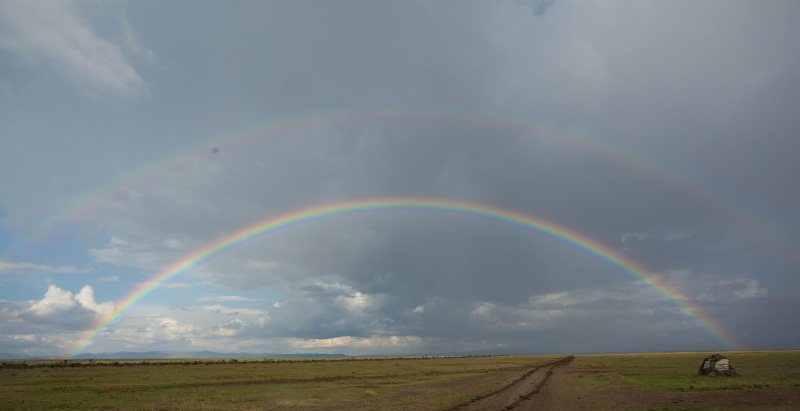 Africa's commonest gazelle, the Thomson's gazelle but nonetheless I think they are beautiful
The rhino memorials - Ol Pejeta Conservancy.  Many more need adding to this sad reminder of poaching.
African sky on our last night.  Appropriate for where we had our sundowner at the rhino memorials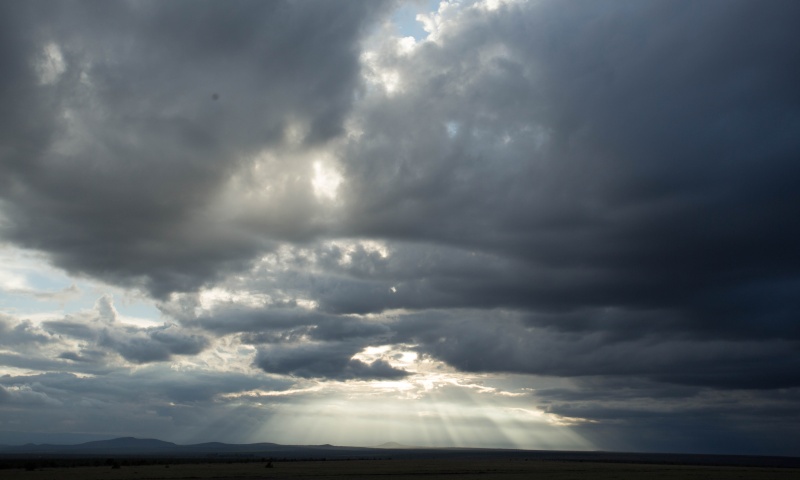 Lai

Laikipia

Moderator




Posts

: 16153


Join date

: 2010-05-13


Age

: 59


Location

: Cheshire



A few more from Ol Pejeta before I put together a slideshow.
A magnificent Fish Eagle on a windy day
Kori Bustard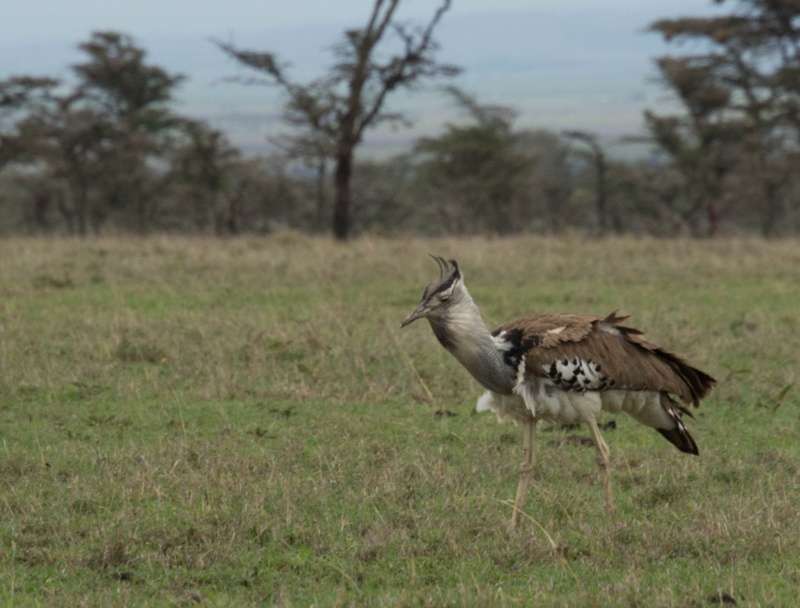 A pair of Bat eared foxes - impossible to get close before they run off.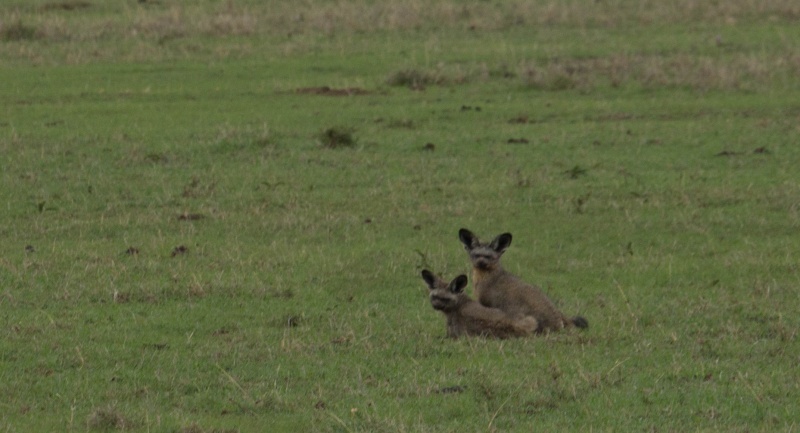 Late morning breakfast by the river at Ol Pej with Ali and Alex (owner of Ol Pej Bush camp)  a more perfect setting you won't find.
Acacia tree - this really symbolises Kenya for me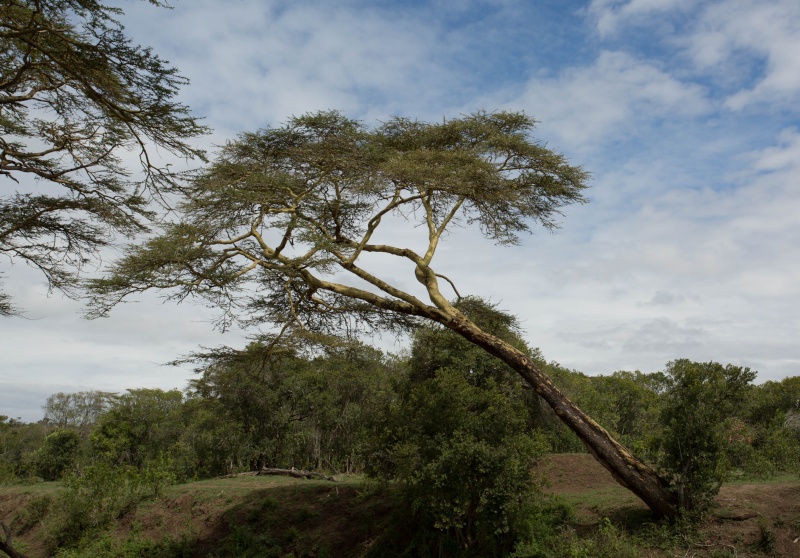 Knobbly bark from one of the trees by the river - not the same Acacia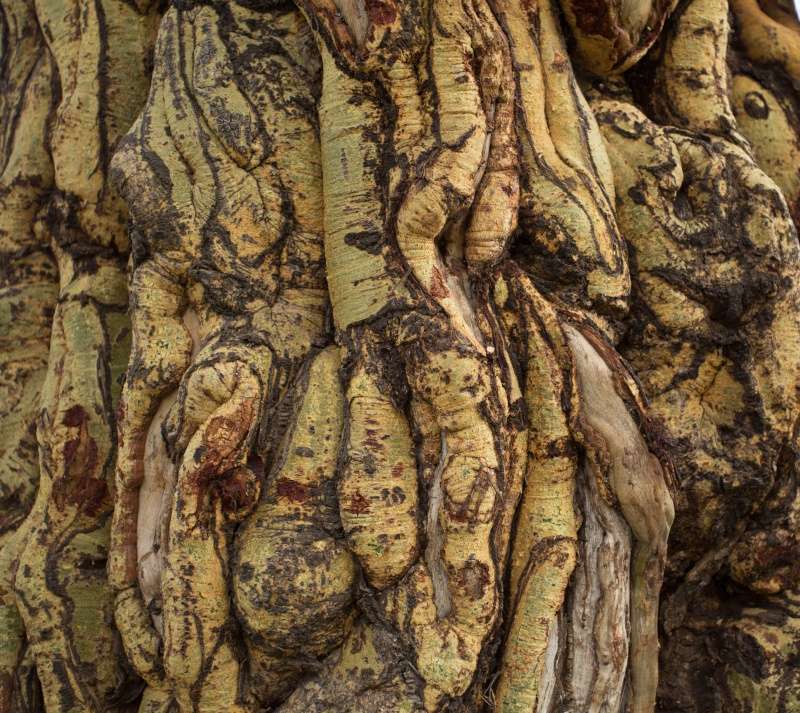 Grey Crowned Crane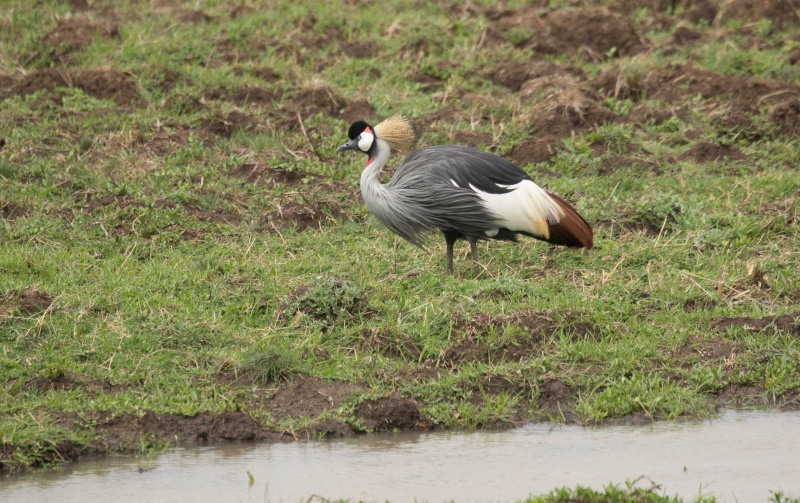 Hadada Ibis looking for bugs and worm - in the sunlight they are stunning colours (not shown sadly)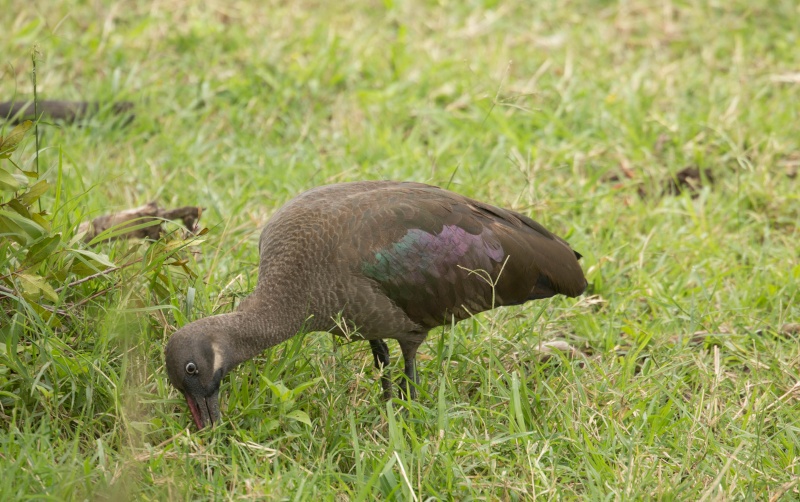 Lilac Breasted Roller - in need of sunshine to show the stunning colours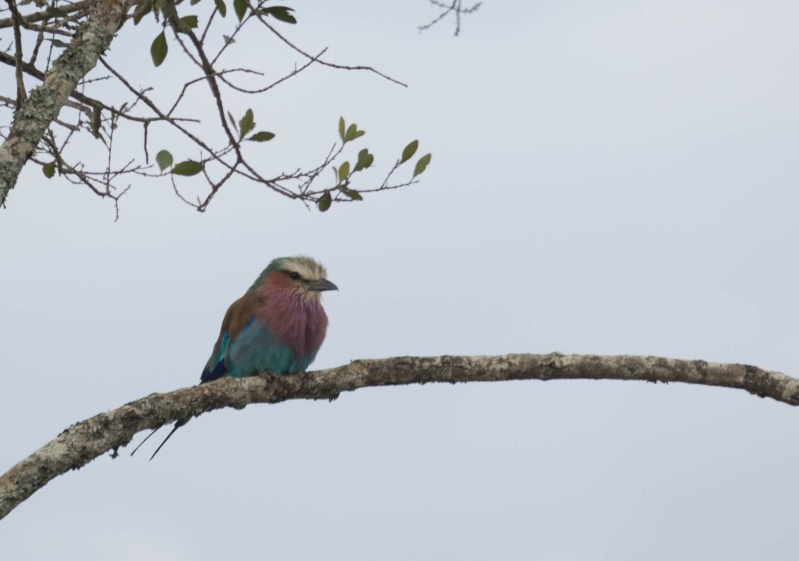 Alert Waterbuck - a leopard was nearby as all the gazelles etc were alarm calling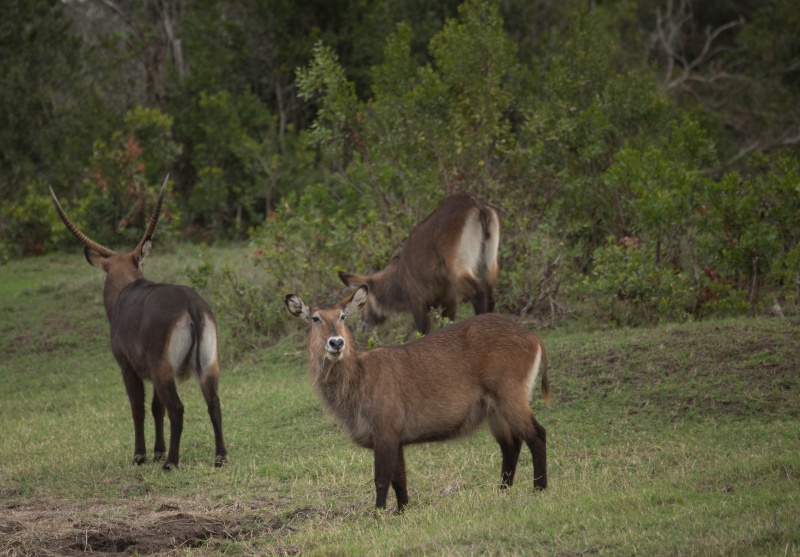 Precious rhino + his hangers on the Oxpeckers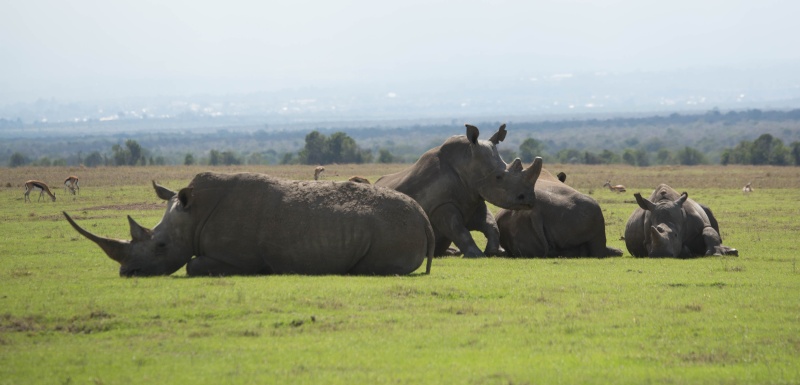 African Golden Weaver in camp on top of the buff and antelope skulls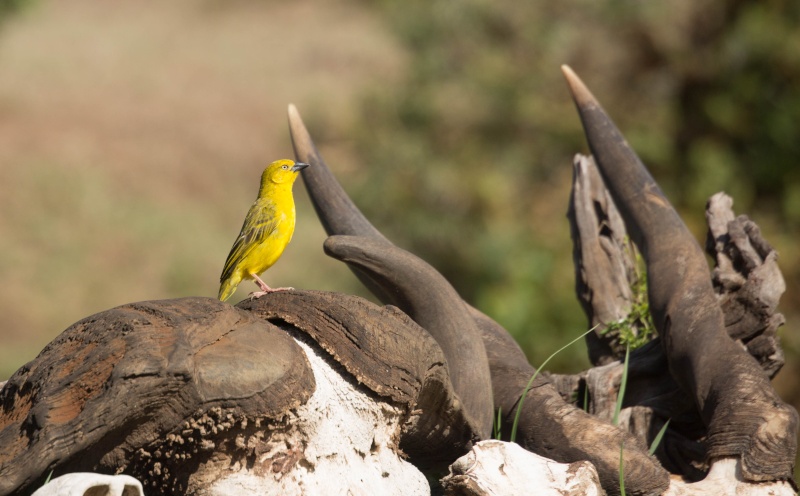 Goliath Heron just taking off
That's all for now .............
Lai

Laikipia

Moderator




Posts

: 16153


Join date

: 2010-05-13


Age

: 59


Location

: Cheshire



Great rainbow photos Lai, and so sad that there has to be a Rhino Memorial, but at the same its something to remind us of how endangered these creatures are. That loos a love place to relax, and have your sundowners. Lovely selection of Birds I do see many of those at PP, and DJ. Love the tree shots especially the gnarled trunk, it looks like a piece of art. Nice to see the Rhinos lets hope they all stay safe, and breed more

Thanks again for the photos

WS

_________________
If I can make somebody smile, my day has been worthwhile
Oh
Lai, those are seriously some gorgeous photo's between you and Safariman we have been truely spoilt.....but I'm glad we have.....again so many beautiful photo's to mention but a HUGE thank you for the Wildie boys.....I do love them

also the photo of the starling is lovely, what a stunning bird. Fantastic ele video and ele pics as well, elephants always grab your heart dont they and im pleased you got to see the cheetah as well, such a gorgeous cat and that Hyena looked well fed....almost pregnant !
Frank & Jesse are
and its been brilliant that between you and Safariman we have learnt more about them, they really are stunning and long may they reign. I find it really hard to keep up with all the prides so it was good to hear about them all.
It really does seem as though you and Safariman had just an amazing time and Safariman is right you may have been watching the same animals at almost the same times on the same day but your pictures and experiences are different which is lovely.
Thanks so much for sharing....really enjoyed catching up
littlewid-x-
_________________
LOVE ALL WILDLIFE

littlewid

Admin




Posts

: 10464


Join date

: 2009-12-28


Location

: West Sussex



Interesting selection of photos Lai.

What strikes me is how green everywhere appears to be compared with the Mara.

The spot by the river looks ideal for breakfast with plenty of available bushes!!

Like you Lai I have never been able to get a decent photo of Bat-eared foxes as they seem to be very timid creatures and disappear as soon as you raise your camera.

Looking forward to the slide show.

SM

Safariman




Posts

: 518


Join date

: 2012-06-27


Age

: 75


Location

: Buckinghamshire



Thanks WS, Littlewid and Safariman for your kind comments. The difference between the Mara and Ol Pejeta was very noticeable Safariman although the Mara now seems to be lovely and green.

The slideshow was binned, I didn't like it so back to the beginning and maybe by the weekend I will put another one together!

Lai



Laikipia

Moderator




Posts

: 16153


Join date

: 2010-05-13


Age

: 59


Location

: Cheshire



I had a lot of fun messing around with Movie Maker and finally put this together as a work in progress.  This was tweaked about 10 times as being self taught I keep finding new bits in Movie Maker. I still need to perfect joining the music together half way through!




Lai

Laikipia

Moderator




Posts

: 16153


Join date

: 2010-05-13


Age

: 59


Location

: Cheshire



Lovely little slideshow Lai.

I presume the rhino is the Northern White. Sadly I have just read that the Northern White at San Diego zoo has just died meaning Ol Pejeta is the only place left to see them. I think they are on their way out!!

I thought the music sounded familiar but hadn't realised until I read the credits that it was from Big Cat Diary.

As you say it is fun to play with and experiment with the various programmes now available to create videos and slideshow. Like you I keep finding things on iMovie that I didn't realise was there. I am always afraid of pushing the wrong key or button and losing everything. With me it is trial and error with more emphasis on error! I have now decided it is easier to sort out the music first and then I know how long to make the video. When I do it the other way round I always end up having to adjust the clips and it never seems to work out quite right.


SM



Safariman




Posts

: 518


Join date

: 2012-06-27


Age

: 75


Location

: Buckinghamshire



Thanks Safariman, this extract from the Ol Pejeta Conservancy website
Extinct in the Wild

The northern white rhino is a subspecies of white rhino, which used to range over parts of Uganda, Chad, Sudan, the Central African Republic, and the Democratic Republic of the Congo. Years of widespread poaching and civil war in their home range have devastated northern white rhino populations, and they are now considered to be extinct in the wild. Only four remain, three live on Ol Pejeta.

Tragic isn't it? We feel so lucky to have seen them, although that photo may have been a Southern White rhino!
Yes I confess I love that Big cat music and have tried for many years to obtain it for video clips and slideshows - I will probably use it again now I have discovered how to

I so agree about trial and error and more error. I put that slideshow together so many times as I wanted to change and amend it and in the end thought I will save it and move on, there's always another time to learn more techniques but it is fun. Next time I will get the music to join more smoothly!
Lai

Laikipia

Moderator




Posts

: 16153


Join date

: 2010-05-13


Age

: 59


Location

: Cheshire



Page 2 of 2 •

1, 2

---
Permissions in this forum:
You
cannot
reply to topics in this forum