As a great deal of my time on my Lower Zambezi safari was spent on or near the water I have posted some photos of some of the hippos and crocs I came across.
"I really am a very happy person"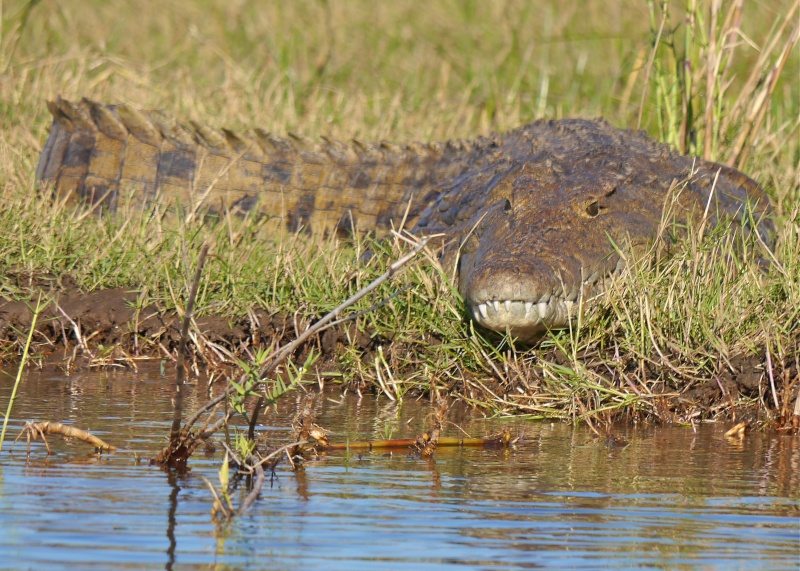 From a boat you could sometimes get quite close to a croc. before it disappeared into the water
Looking across the Zambezi River towards Zimbabwe
The red dot is a dragonfly that had attached itself to the croc.
There are 5 different bird species around the hippo. Cattle Egret, Hammerkop, Goliath Heron, African Jacana and Great Egret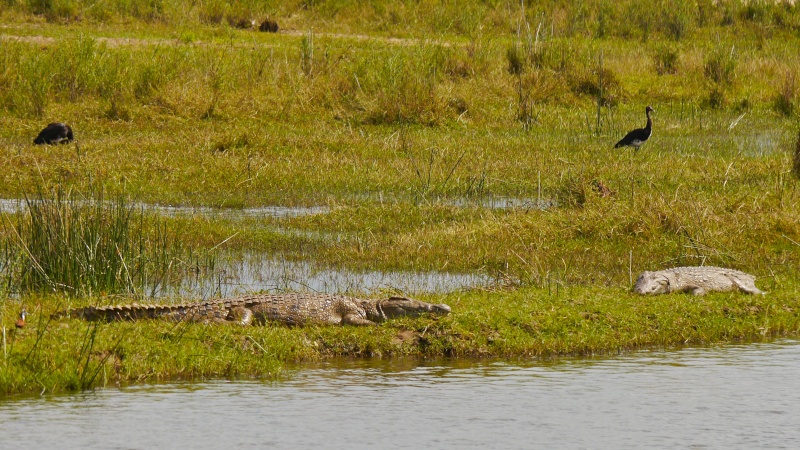 Taken whilst having a picnic lunch, fortunately on the opposite bank of the inlet!!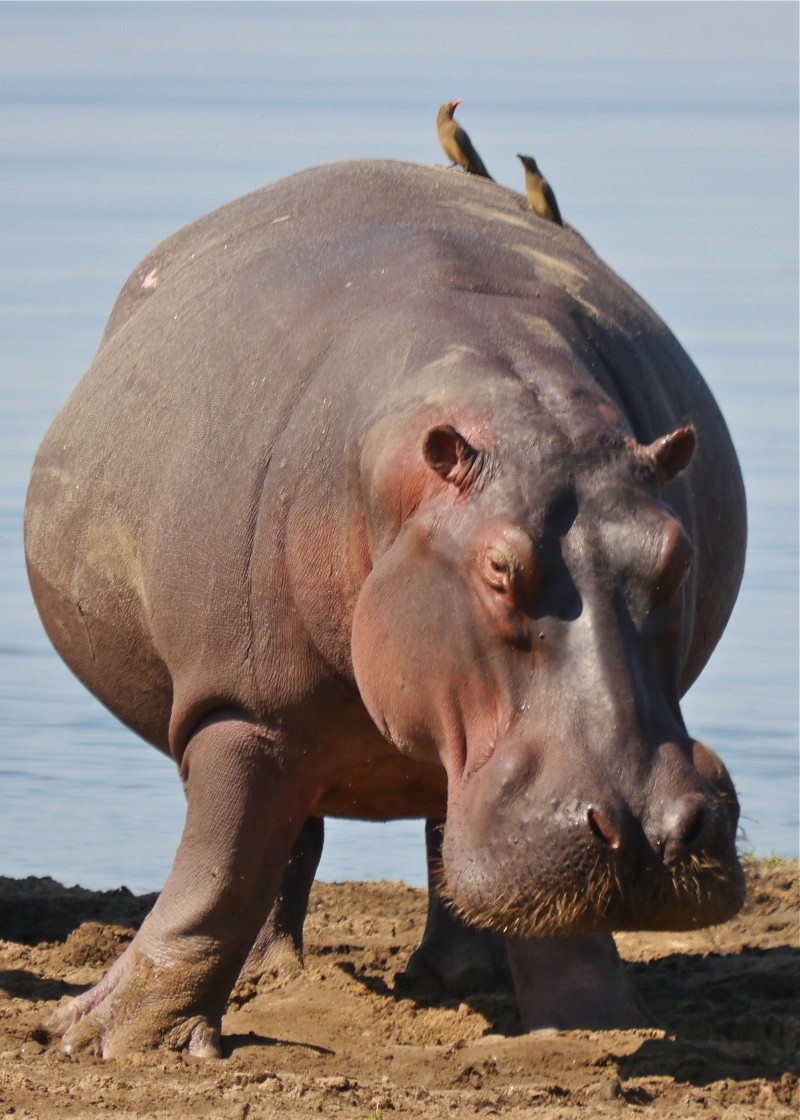 "Did I hear someone just call me FAT!!!"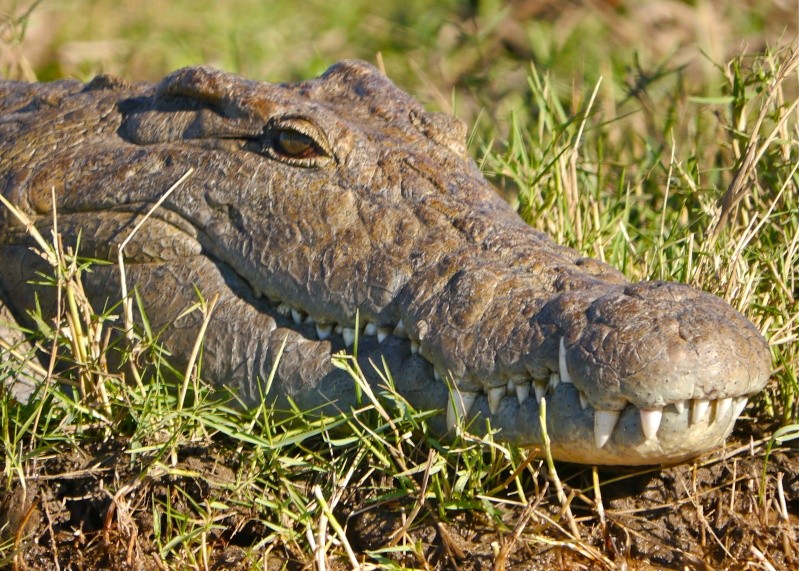 "He...He...He...I just cleaned my teeth....... on a passing zebra!!!!"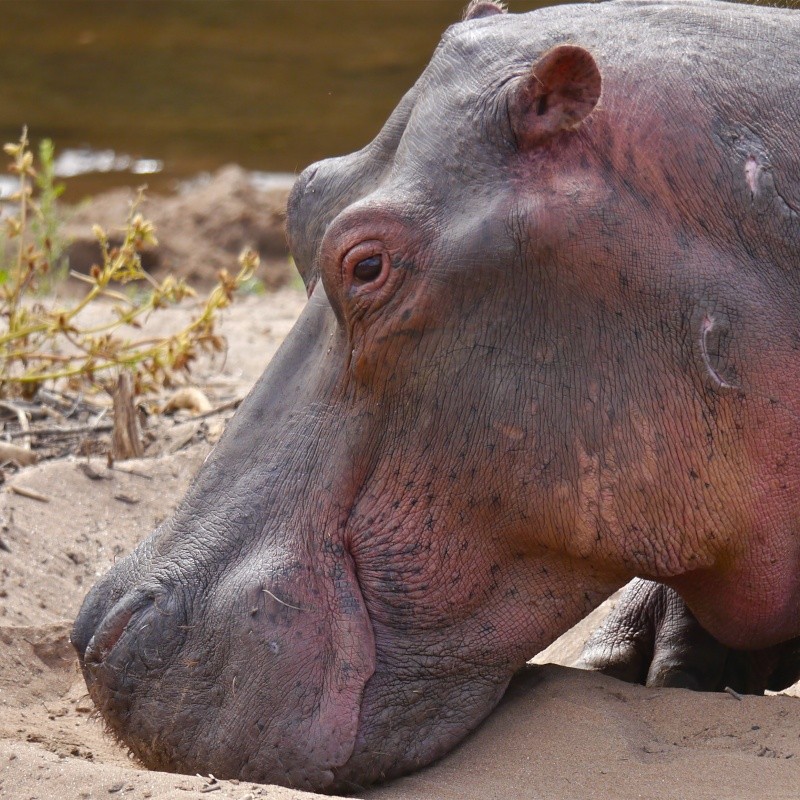 Hippo showing some of its many scars of battle.
Safariman

Safariman




Posts

: 518


Join date

: 2012-06-27


Age

: 78


Location

: Buckinghamshire



Another wonderful selection Safariman, thanks for posting them . . . there's going to be a few happy people on here at your Hippo pictures
 

Really nice shot with the hippo and the 5 different species of bird, I must admit I didn't know all of them so thanks for clarifying.

They are not my favourite animal but couple of great shots of the crocs. Cool spot of the bright red Dragonfly

Doogs

Moderator




Posts

: 10734


Join date

: 2010-05-14


Age

: 52


Location

: Aberdeen



  Safariman,  wonderful photos and great commentary.  I love the 'I cleaned my teeth' comment
   I really do love hippos they are such funny looking animals so friendly looking and yet as we know they aren't!
Thanks for sharing another great selection from your Zambia trip.
Lai

Laikipia

Moderator




Posts

: 16153


Join date

: 2010-05-13


Age

: 62


Location

: Cheshire



 Hippo pics
  they are really lovely Safariman, I love the im happy really pic and also the did someone call me fat, the comme tary is funny but the pics are so wonderful. I am a hippo fan so they have really made my day today, I know they can be not as cute as they look but they do have something really special about them and their faces are truely adorable.
Thanks neavens that croc was on the other side whilst you were having lunch, too scary otherwise. The He He ive cleaned my teeth pic is a great one, those teeth are something else arent they and he does appear to be smiling........ I hope he hadnt just eaten a zebra
A great post Safariman, thanks.
littlewid-x-

littlewid

Admin




Posts

: 10464


Join date

: 2009-12-28


Location

: West Sussex



---
Permissions in this forum:
You
cannot
reply to topics in this forum