Some photos of some of the elephants and buffaloes (for those members who have a soft spot for the Buff boys and girls) I saw on my recent visit to the Lower Zambezi National Park Zambia in June. Several of the elephants, particularly the females were without tusks. This seems to be a genetic problem with elephants and I have seen it before in other African parks but never to the same extent as in Lower Zambezi. I have added a couple of short videos showing the elephants and also the huge herds of buffalo I came across the biggest being 400+.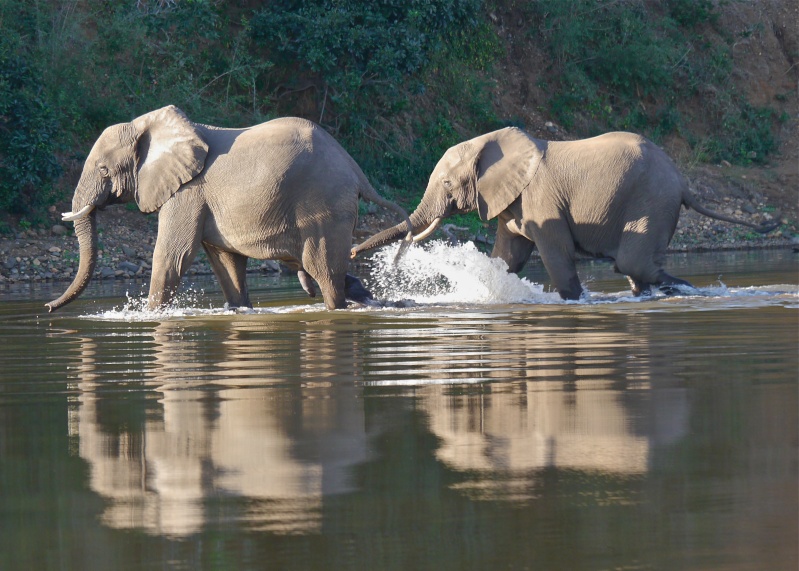 Elephants crossing the Chongwe River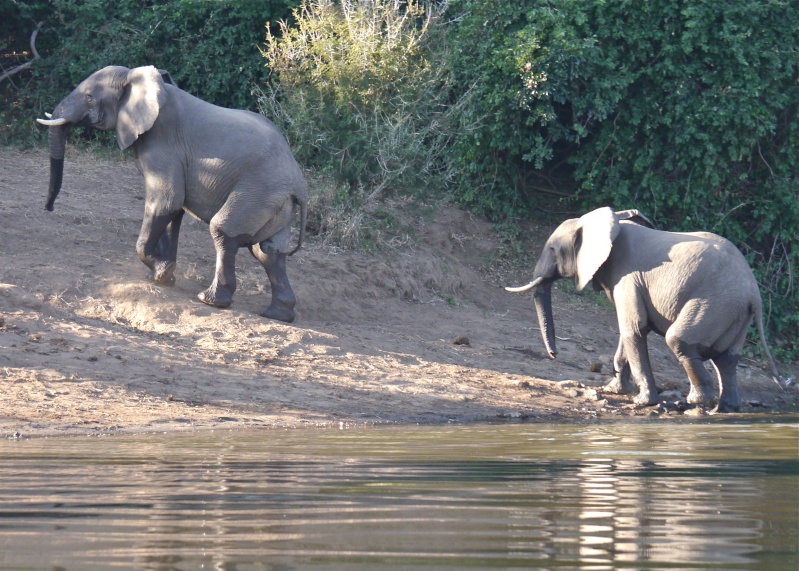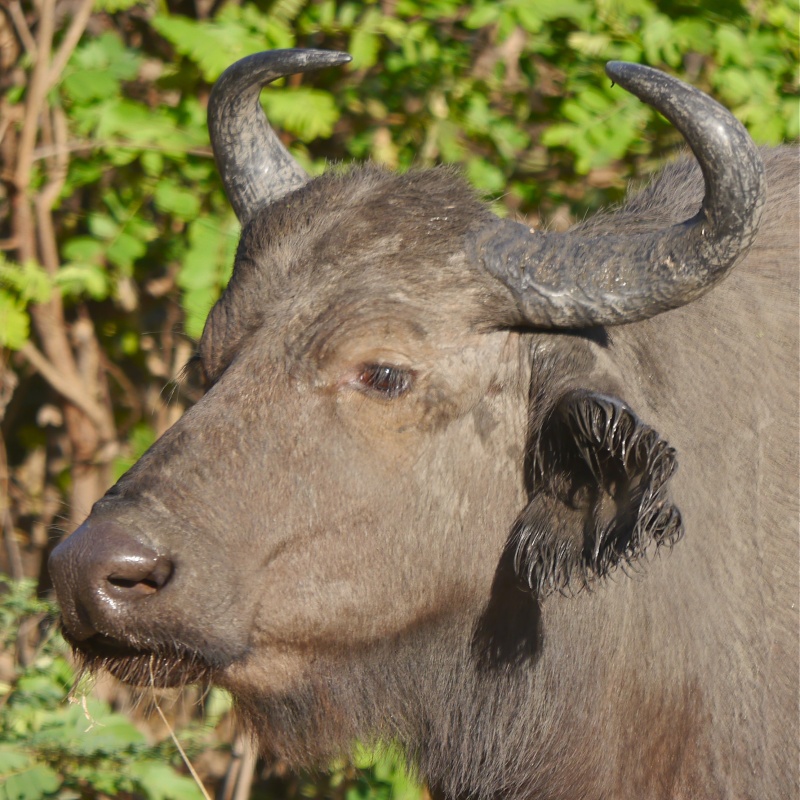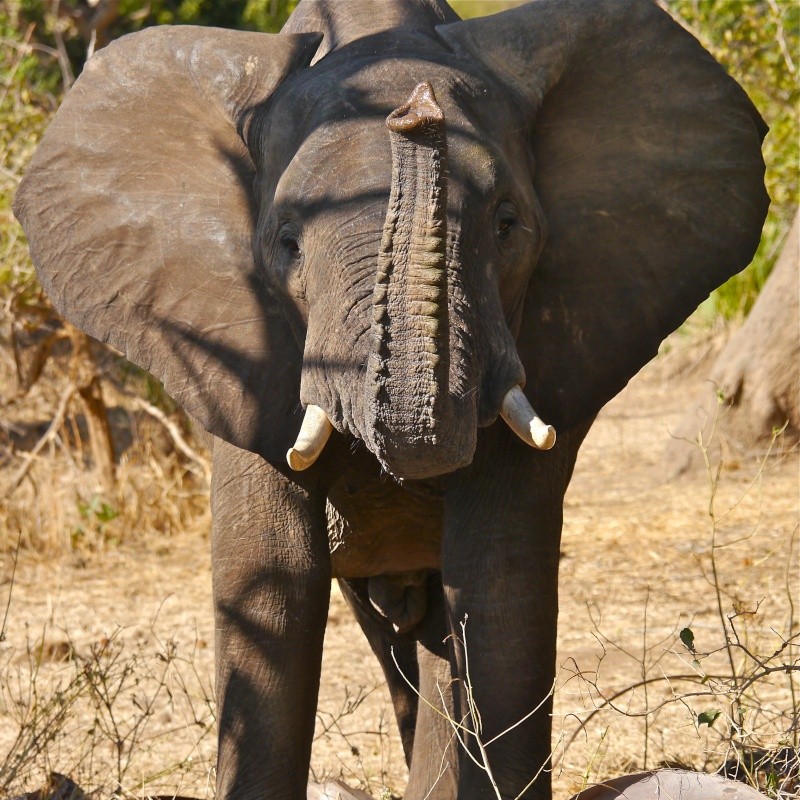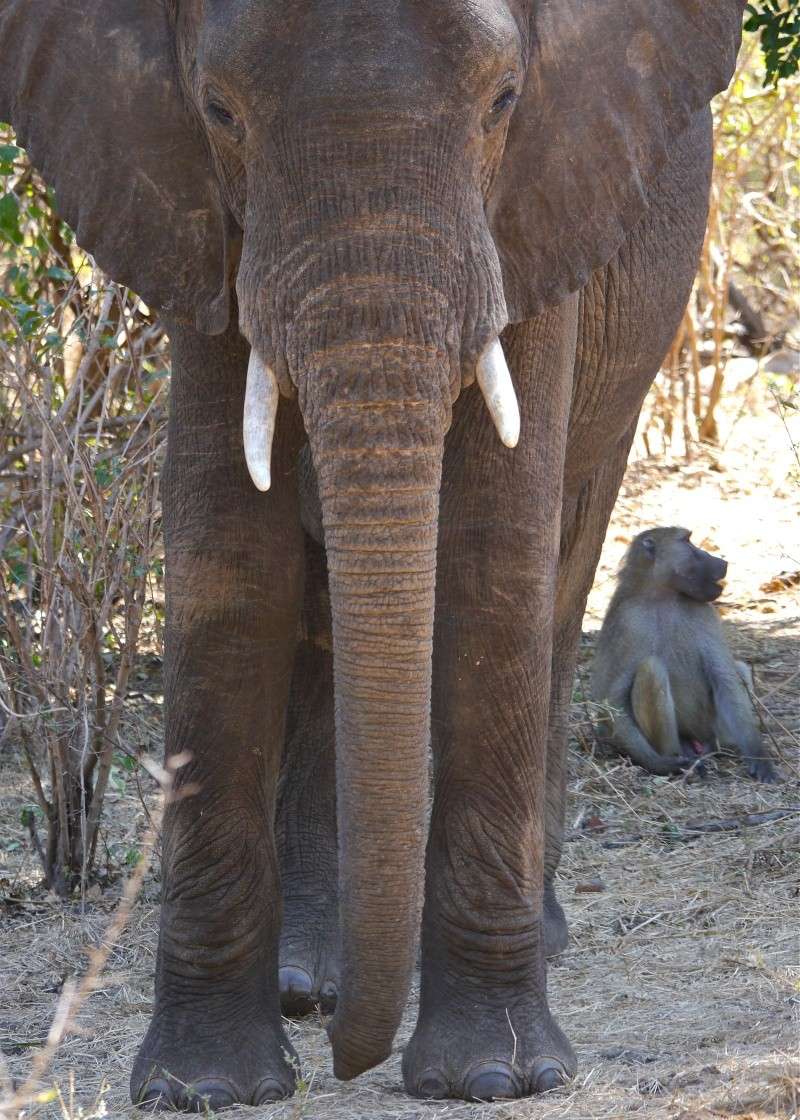 "Mum, that big elephant just trod on my toe!!!"
One of the vast herds of buffalo
Female elephant without tusks enjoying a mud bath with her youngster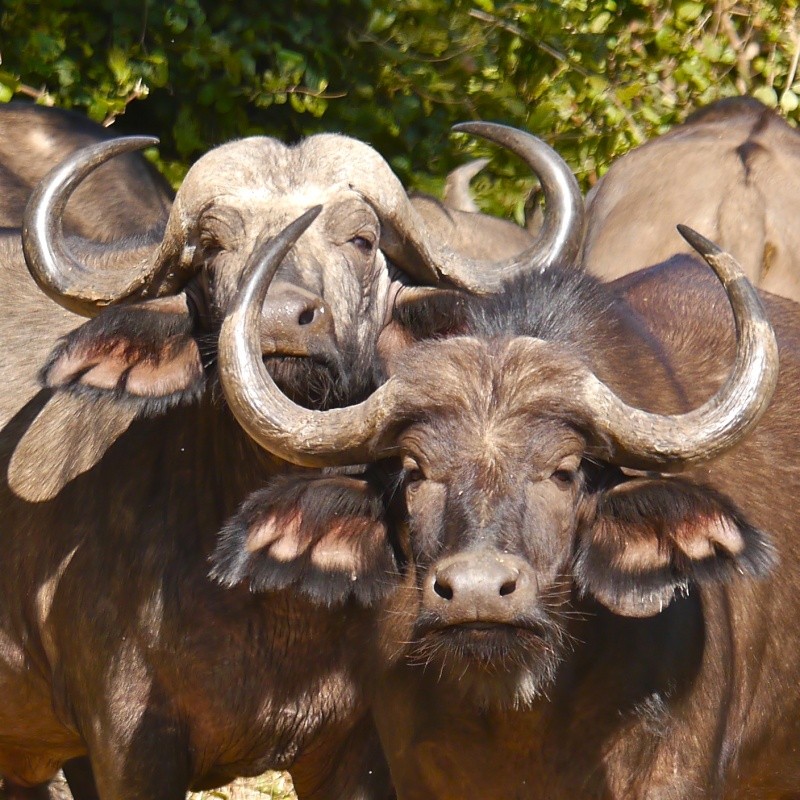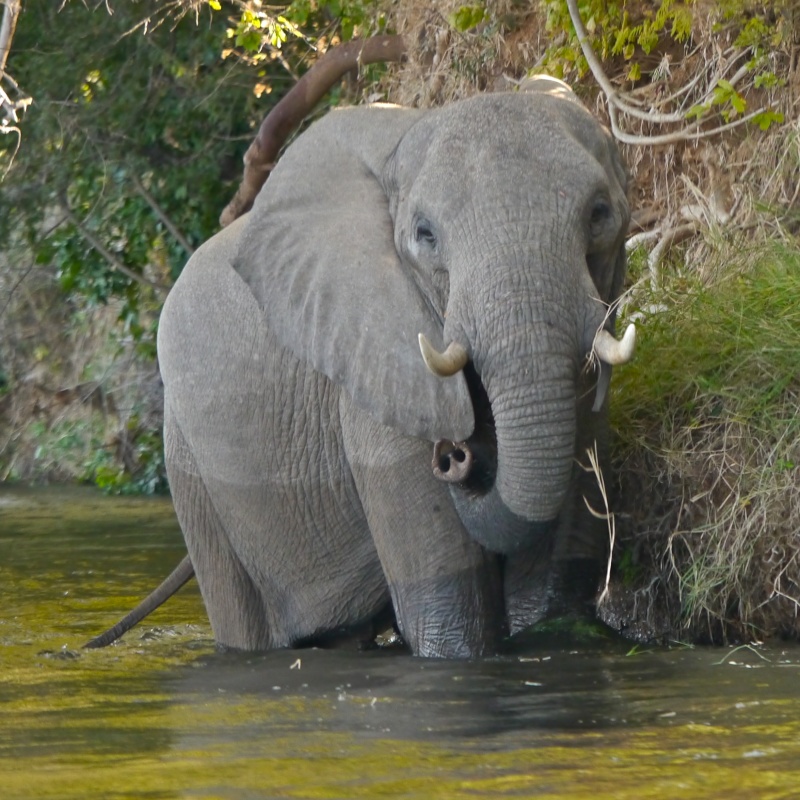 Safariman

Safariman




Posts

: 518


Join date

: 2012-06-27


Age

: 78


Location

: Buckinghamshire



  Safariman, a wonderful collection of photos, I have a softspot for the buff boys and girls as does Littlewid, so it was great to see both the photos and the clip of that amazingly large herd.
The eles are just such fantastic creatures and such fun to watch so your clip made my morning
Thanks for sharing Safariman.
Lai

Laikipia

Moderator




Posts

: 16153


Join date

: 2010-05-13


Age

: 62


Location

: Cheshire



Another selection of wonderful photos and video clips, really brilliant Safariman. I was going to say myself that I know a certain someone on here will love your Buffalo piccys but Lai has beat me to it


Love the reflection of the eles in the water on the first picture and that's a great head on shot of the Bull in the 4th. The last Buffalo picture almost looks like he's winking at you
. . . . but he's not - brilliant

Doogs

Moderator




Posts

: 10734


Join date

: 2010-05-14


Age

: 52


Location

: Aberdeen



 Thanks Safariman some more great photos, and I love to the two clips. W:smthumbsup.gif ow that was some heard of Buffs, they'd certainly got your group spotted from the stares they were giving you. The playing fighting of the two young Elephant Males, and the burst of speed from the little s you say the tusk thing is proberbly genetic, but at least it might keep them safe from the poachers
WS
Thanks for the positive comments.
WS the 2 male ellies were not play-fighting, it was for real!! The one on the left in the video was in full musth and intended to take out his aggression on anything that he could find. The sound of their tusks clashing was quite something. We obviously kept well back which is why that bit of video is not great. I do not know why the ellie with the little one was running as there was nothing around and I can only surmise that she did not like being out in the open with her baby. As you say WS not having tusks is a great advantage against poaching but it can pose problems. It makes it more difficult to protect her young, stripping bark off tree trunks and branches is very difficult as is trying to dig in the ground for the minerals and salts that the elephants need.

Safariman

Safariman




Posts

: 518


Join date

: 2012-06-27


Age

: 78


Location

: Buckinghamshire



Thanks for the info on the two Male Elephants, thought they were just tusseling as they do. Wise to stay away when they are in full musth they can be dangerous. Thats the shame of it Safariman that the very things that they need to protect, and feed themselves should put them in so much danger of loosing their lives.

WS
I love elephants an awful lot but I must say, to discover this thread with soooooooooo many wonderful Buff Boys was a real treat this evening. They really do have captivating faces and their expressions are so knowing, I think they have such a depth to them. The photos are lovely Safariman and the two videos are brilliant ( I have liked them both on youtube, can't believe they have not been liked already, they really are wonderful and I bet they get many looks). Again I loved the music, the Buff Boys one was calming and the Eles was a bit more rousing, that one got Tiga interested! That was a lovely way to end the day and thanks also for the information.
  Safariman
littlewid-x-

littlewid

Admin




Posts

: 10464


Join date

: 2009-12-28


Location

: West Sussex



---
Permissions in this forum:
You
cannot
reply to topics in this forum